Every day, freight leaves the manufacturer's facility and ends up at a consumer's door, or at a warehouse. This must be done in an economical, cost-effective manner that is both fast and efficient."
"The best trucking companies ensure that not only are vital shipments made on-time, but that their employees are well paid and on the road when you need them most.
There are a plethora of trucking companies available, but only the best trucking companies are backed with decades of experience and thousands of trucks on the road at any given time.
Swift Transportation
Swift Transportation is one of the largest truck line companies in the world, and the largest carrier in the entire United States. First opening its operation in 1966, the company has since grown to include over 16,000 trucks and employs over 17 thousand people.
Swift offers a plethora of services to their clients including:
Standard shipments
Heavy haul
Flatbed transport
Temperature controlled shipping
This is a dedicated company that will devise the perfect shipping solution for all of their clients. Those that are looking for a career in trucking will be happy to know that Swift is always hiring and even offers their very own driving academy.
This is very beneficial to new drivers that want to be able to start a career in the trucking world. Tuition is $3,900, but the company will reimburse the student for the full amount if they hold employment with Swift Transportation for 26 months consecutively.
Locations are in Arizona, Texas, Idaho, (Dayton) Ohio, Tennessee and Virginia. Those that work for the company receive a myriad of benefits including medical, dental, 401(k) plans and various other benefits. The company also works directly with veterans and has a separate program to help all those that have served the country land a job. This includes lower tuition rates as well as over 1,000 full scholarships.
CRST Trucking
CRST International has customers all across North America and operates with 4,500 trucks. Since first opening its doors in 1955, the company has swelled to over 1 billion dollars in revenue annually and offers a complete line of services.
CRST has grown rapidly in the last 20 years with a plethora of acquisitions including CRST brands Expedited, Malone divison and refrigerated services. This has allowed the company to not only reach new financial milestones, but also offer services that meet every customer's needs. This includes:
Standard shipments
Flatbed services
Temperature controlled trucks
Expedited services
Warehousing
High Value services
CRST provides services for just about any client need in the world. This is done through their acquisitions wherein some of the operating companies may work under a different name. With the company's expansion, they have also opened a training academy to fill their trucking needs.
The company runs schools all across the country with many of the schools being done through a training partnership. Drivers typically attend classes for 2 – 4 weeks in order to receive their CDL license. This is a requirement for the company before employment can be given. There is also training available for those choosing to reenter into the field after a long absence.
Once approved, a student will be able to join the training program for free. If a student agrees to work for the company for 8 months, the cost of tuition is free. Upon graduation, a person will go to orientation for four days and be paired with a lead driver that will provide on-the-job training to better assist the driver with understanding their everyday routines.
Con-way Freight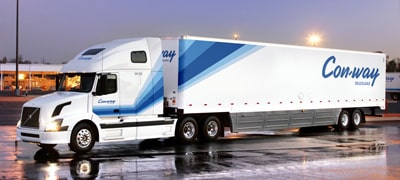 Con-way Freight is another massive trucking operation that is relatively newer than the others mentioned, but one of the biggest in the nation. The company was first created in 1983 and has since opened 365 operating locations with a revenue of over $3 billion annually.
More than 16,000 employees ensure that Con-way's operations are streamlined and the company offers a suite of services that fill their 32,750 trailers continually. These services include:
LTL
Full truckload
Long-haul
Con-way has a plethora of services that are sure to fit into every company's budget. Those that want to be able to drive a truck for the company will be happy to know that they have their own schooling program in place. This allows all potential drivers to land a job with one of the biggest names in trucking today.
Their first classroom opened in 2010 and has since expanded to over 87 locations in the country offering a 12-week program. There are also 64 locations offering an accelerated program that takes a mere 4 weeks to complete. During this schooling, a student will:
Undergo 80 hours of traditional classroom study
160 hours of supervised trucking will be provided with an appropriate trainer
Part-time work is given during enrollment so that students can earn money while training
This training is given at no-cost and aims to have the company fill their open positions with highly qualified drivers. Once graduated, a person will receive their license, if they pass the state exam and be given a full-time position with the company.
The best trucking companies in the country have all opened up their doors to potential drivers that want to make a career out of driving. All of the biggest companies offer schooling in hopes to fill the 135 thousand person shortage of drivers in the field.
With every program offering either a free tuition or reimbursement as well as a job in their respected companies, many job seekers have turned to trucking as a viable career choice.
Not only do people get paid to drive around the country, but they also receive benefits and enter into a secure field.
---
| Company | City | State | Phone |
| --- | --- | --- | --- |
| Able Cold Storage | Newport | MN | 651-459-2167 |
| AISHU INC | CAMARILLO | CA | 877-800-6070 |
| America's Service Line | Green Bay | WI | 920-430-8427 |
| Anderson Trucking Service, Inc. | St. Cloud | TN | 866-231-3297 |
| Andrus Transportation Services | St. George | UT | 888-481-3983 |
| Arnold Transportation Services | Jacksonville | FL | 800.262.4285 |
| Averitt Express, Inc. | Cookeville | TN | 800-283-7488 |
| Bay & Bay Transfer | Rosemount | MN | 651-480-7961 |
| Bolt Express | Toledo | OH | 866-873-2658 |
| Builders Transportation Company | Memphis | TN | 800-238-6803 |
| Butler Transport, Inc. | Kansas City | KS | 800-528-7825 |
| Cardinal Logistics | Concord | NC | 704-786-6125 |
| Cargill Meat Logistics Solutions | Wichita | KS | 316-291-2500 |
| Celadon Trucking | Indianapolis | IN | 317-972-7000 |
| Central Refrigerated Service | West Valley City | UT | 877-369-7184 |
| Chizek Transport INC. | Cleveland | WI | 920-726-4244 |
| Covenant Transport, Inc | Chattanooga | TN | 866-609-3620 |
| Cowan Systems | Baltimore | MD | 866-384-0374 |
| CR England | Salt Lake City | UT | 801-972-2712 |
| Crete Carrier Corp | Lincoln | NE | 800-998-2221 |
| CRST Expedited | Cedar Rapids | IA | 866-262-1294 |
| CRST Malone | Trussville | AL | 866-864-9819 |
| Dart Transit | Eagan | MN | 877-661-9120 |
| deBoer Transportation, Inc. | Blenker | WI | 715-652-2911 |
| Decker Truck Line, Inc. | Fort Dodge | IA | 515-576-4141 |
| Devall Trucking | Grand Island | NE | 800-565-9981 |
| Don Hummer Trucking | Jesup | IA | 319-827-1660 |
| Dot-Line Transportation | Fountain Valley | CA | 800-423-3780 |
| Empire Express, Inc. | Memphis | TN | 901-942-3300 |
| Express-1, inc. | Buchanan | MI | 800-800-5161 |
| FedEx Freight | Memphis | TN | 866-393-4585 |
| FFE Transportation Services | Dallas | TX | 855-738-2757 |
| Fleetwood Transportation | Dibell | TX | 800-458-4279 |
| Freight Exchange of North America | Chicago | IL | 312-698-8236 |
| Giltner Inc. | Jerome | ID | 208-324-4255 |
| G-Line Trucking, Inc. | Dyersville | IA | 563-875-8901 |
| Greatwide Truckload Management | Langhorne | PA | 800-283-9700 |
| Heartland Express | North Liberty | IA | 800-441-4953 |
| Hendrickson, Inc | Sacramento | CA | 800-235-8245 |
| Hill Brothers Transportation Inc | Omaha | NE | 800-258-4456 |
| Hirschbach Motor Lines | E. Dubuque | IL | 402-404-2240 |
| Hunt Transportation | Omaha | NE | 888-228-9685 |
| JB Hunt | Lowell | AR | 800-643-3622 |
| JBS Carriers | North Little Rock | AR | 866-298-4573 |
| John Christner Trucking | Sapulpa | OK | 800-324-1900 |
| Kaiser Transport Inc. | Milton | WI | 608-752-7271 |
| K&B Transportation | South Sioux City | NE | 402-494-3459 |
| Knight Transportation | Phoenix | AZ | 800-489-9846 |
| Koch Trucking | Minneapolis | MN | 800-445-0079 |
| Landstar Corporate | Jacksonville | FL | 800-872-9400 |
| Lessors Inc. | Eagan | MN | 651-454-1202 |
| Marten Transport | Mondovi | WI | 866-370-6269 |
| Melton Truck Lines | Tulsa | OK | 877-462-3528 |
| Network 1 Transportation | Bad Axe | MI | 989-714-2311 |
| Oakley Transport | Lake Wales | FL | 800-969-8265 |
| P&S Transportation | Birmingham | AL | 205-788-4000 |
| Panther Expedited | Seville | OH | 800-685-0657 |
| PGT trucking INC. | Monaca | PA | 800-832-6748 |
| Poly Trucking Inc | Grand Prairie | TX | 972-337-7105 |
| PRIME inc. | Springfield | MO | 800-848-4560 |
| Red Leaf Corporation | Fort Scott | KS | 800-658-1646 |
| RWI Transportation, LLC | Wilder | KY | 855-309-2240 |
| Schneider National | Green Bay | WI | 800-558-6767 |
| Sheridan Logistics | Brookwood | AL | 800-305-0487 |
| SKYVIEW Farms Inc | Gothenburg | NE | 800 242 4986 |
| Southern Refrigerated Transport | Texarkana | AR | 800-288-8102 |
| Swift Transportation | Phoenix | AZ | 866-629-9984 |
| Tango Transport | Shreveport | LA | 800-368-0599 |
| Thomas E Keller Trucking Inc | Defiance | OH | 419-784-4805 |
| Total Transportation of MS | Richland | MS | 800-942-2104 |
| Trailer Transit INC. | Porter | IN | 800-423-3647 |
| Trans Am | Olathe | KS | 800-370-9609 |
| UniGroup | Fenton | MO | 636-305-5000 |
| Unimark Inc | Joplin | MO | 866-254-2884 |
| Universal Am-Can Ltd | Warren | MI | 855-313-8225 |
| USA Truck | Van Buren | AR | 888-313-6040 |
| US Xpress | Chattanooga | TN | 800-251-6291 |
| Werner Enterprises | Omaha | NE | 800-231-9649 |
| Western Express, Inc. | Nashville | TN | 615-259 -9920 |
| Western Freightways | Denver | CO | 800-422-5332 |
| WTI Transport | Tuscaloosa | AL | 800-828-6450 |
| Xpress Consolidated | Chattanooga | TN | 800-251-6291 |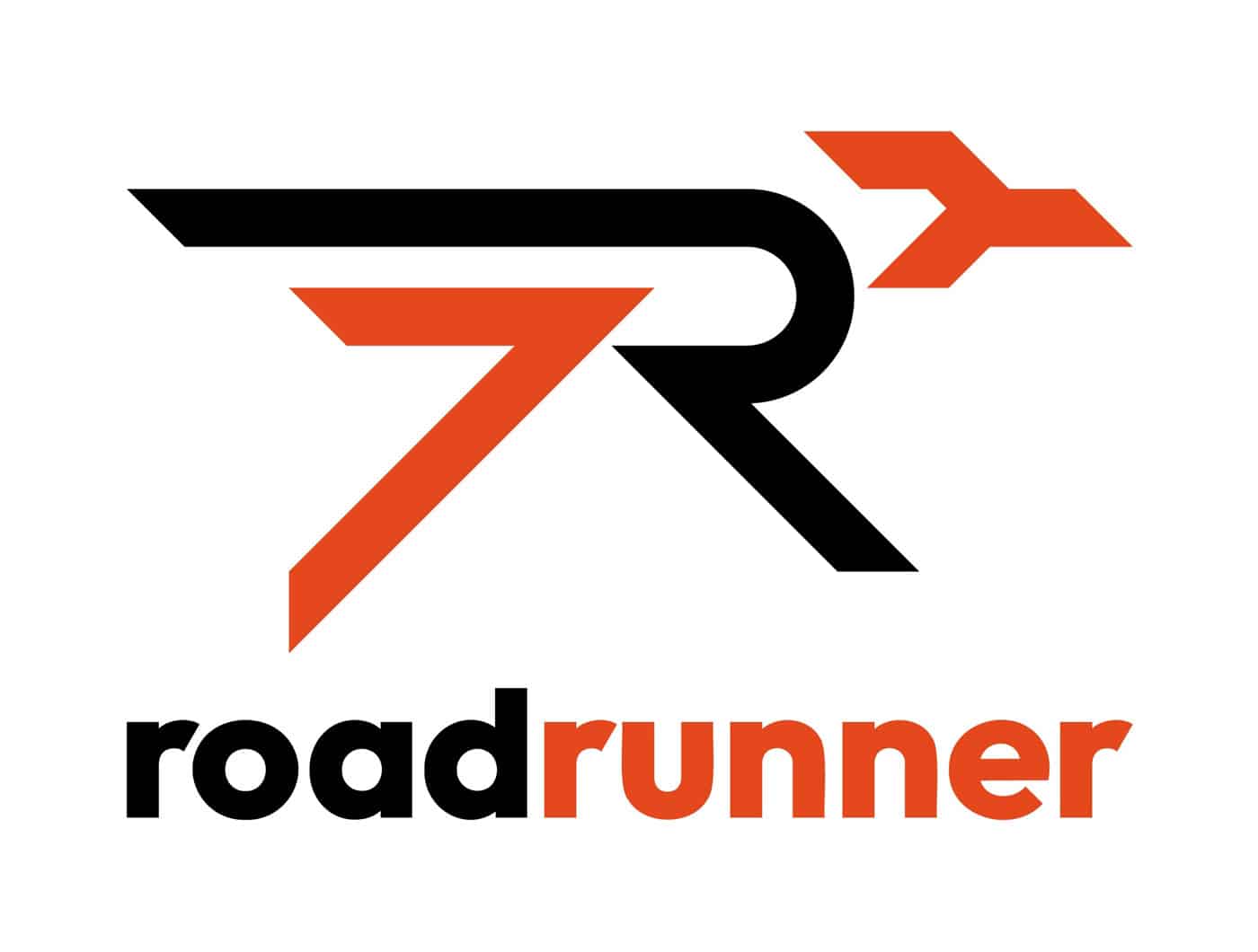 Roadrunner Freight can be called as the connoisseur in the field of outbound operations with an all round capabilities throughout Canada and United…