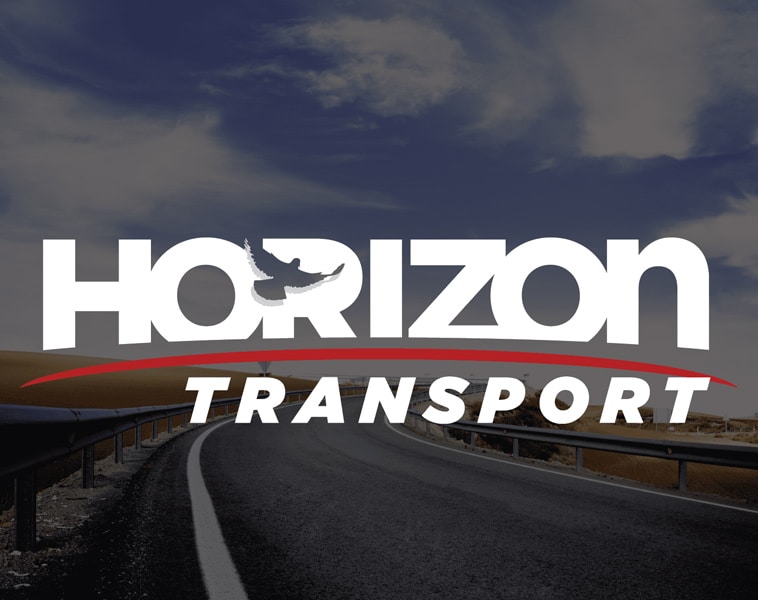 Horizon Transport is headquartered in Wakarusa, Indiana – the heart of RV country. The company was founded in the early 1980s by Melvin Schrock. Shrock founded the company with Ruth in 1984, and Horizon remains a family-owned business.
The original building was used from the company's inception until 2016 when the entire staff moved to a new office off State Road 19.
Horizon Services
Horizon RV transport hauls over 80,000 vehicles per year and is a leader in RV and camper hauling. Today, the transport company has grown to 1,500+ independent contractors offering numerous services, including:
Drive-away
Flatbed
Tow-away
Tow-away remains Horizon's most popular division. Drivers use their own truck to pull one camper at a time to 48 states.
Horizon Service Area
Horizon hauls a lot of RVs to western locations where they have the highest demand. However, the company also transports RVs and campers to Canada and all 48 contiguous states.
RV Transport Jobs with Horizon
If you're interested in trailer transport careers, Horizon is always looking for qualified drivers to help with their RV delivery service. RV movers have opportunities in all three of the transport company's divisions.
Horizon Drive-away
Drive-away is a division where contractors are responsible for driving motorhomes from origin to destination. Drivers are responsible for the fuel used during the trip, and you'll need to arrange your own transportation when you reach the delivery point.
However, you'll make great money delivering:
Transport areas include all 48 states and Canada. Drivers benefit from:
Safety bonuses
Bonuses for having a CDL license
Bonuses from recruiting other drivers
Flat-rate insurance
Load boards
Mobile app
Since the investment is low upfront, you'll benefit from one of the highest pay rates in the industry. If you're comfortable driving large campers and motorhomes, this is an opportunity to do what you love and be paid for it.
The pay depends on the vehicle driven and license required:
Class C pays $0.90 per mile
Class A pays $0.95 per mile
Utility trucks pay $0.95 – $1.10 per mile
Using the mobile app, independent contractors can keep their pipeline filled and stay on the road longer. You'll need a clean DOT record, experience driving larger vehicles for a minimum of 20,000 miles and have a state license.
You don't need to have a CDL for these positions.
Horizon Flatbed
Haul multiple units at once with the flatbed division. A power unit and a flatbed allow you to pick up multiple units and transport them across the country. You'll have reloads available, can still use the mobile app and load boards, enjoy fleet-rate insurance and receive multiple bonuses.
If you're a Class A CDL holder with 50,000 miles of towing experience and a clean DOT record, this position offers the highest growth for drivers.
You can make $2.30+ per mile, with multiple unit hauling paying more. Rates are as follows:
Double pays $2.50 per mile
Triple pays $2.80 per mile
Most reload opportunities are available with diverse load options. You'll need your own equipment, which includes:
1 ton or higher dually
53′ flatbed (center rail required)
22′ long or longer deck
32″ – 36″ tall deck step
2000 or newer vehicle or a vehicle certified by Horizon
You may need additional equipment, such as ball stands, ramps, wheel bonnets and other items.
Horizon Tow-away
Horizon RV Transport also has a tow-away division for potential RV movers. Independent contractors across the nation are in demand, and you'll be working with both the commercial trailer and recreational industries.
You'll use your own personal truck to tow across 48 states and Canada.
You'll be paid per mile, but all of the remaining expenses are your own responsibility. Drivers will be responsible for paying for:
Fuel
Insurance
Registration
Etc.
Horizon does book reloads, but there may not be enough volume, depending on the location. Western locations offer the best opportunity for reloads. In addition, fuel discounts of up to $0.50 per gallon are available to drivers to help save on expensive fuel costs.
As the largest division at Horizon Transport, the tow-away division accounts for over 80% of loads.
Rates can vary drastically from one terminal to the next. The following are rates available by terminal:
Loads from Indiana terminals pay $1.57 to $1.65 per mile; $1.72 to $1.80 for CDL holders.
Loads from terminals in California, Idaho or Oregon pay $1.20 per mile base, $1.35 per mile for CDL holders.
Canadian loads pay between $1.30 and $1.45 a mile.
You also have the option of earning an additional $0.03 per mile in safety bonuses or for having your CDL.
Horizon Transport is an excellent opportunity for independent contractors who want access to steady loads and fast pay.