Highest-Paying Companies For Owner-Operators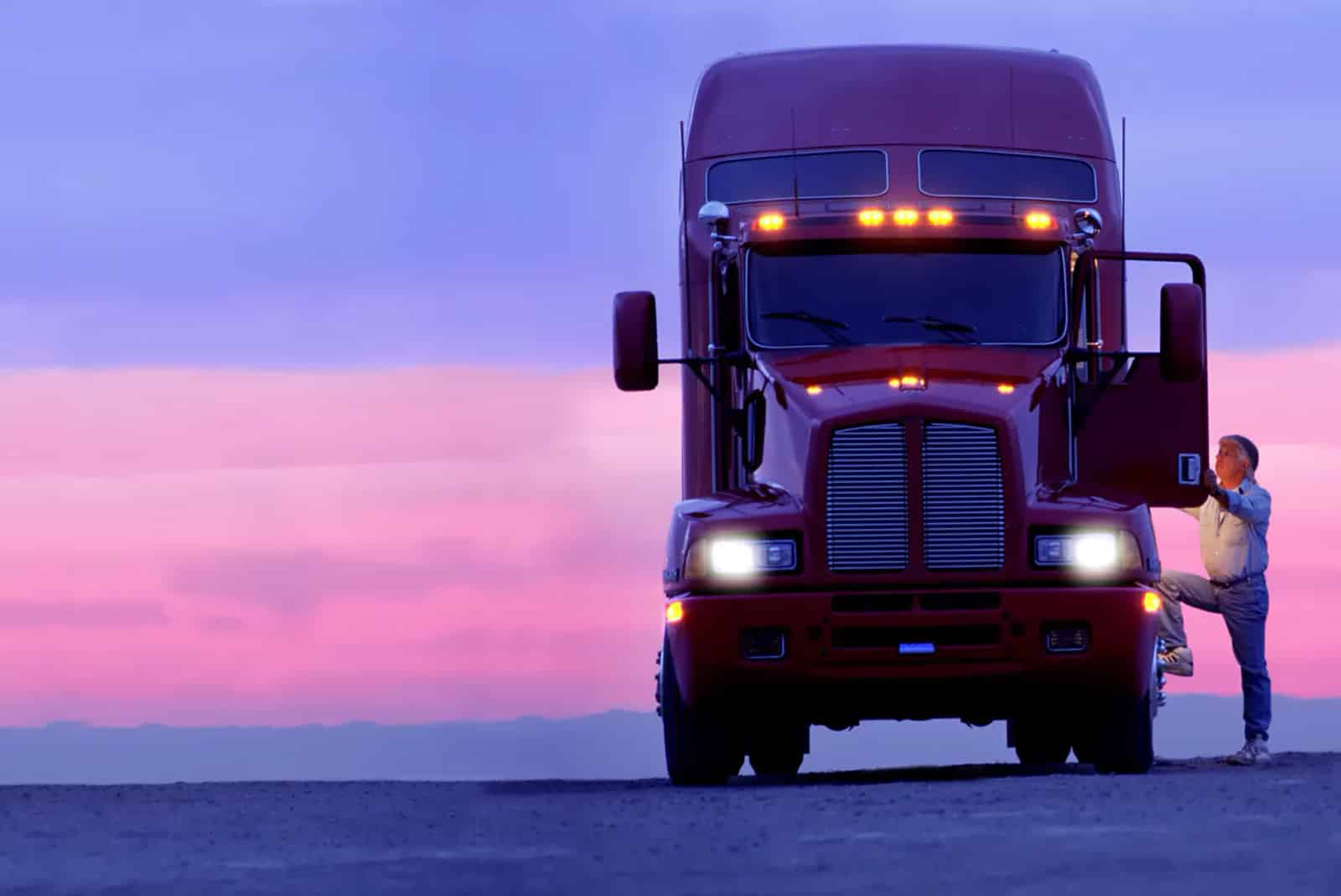 If you are looking for flexibility and high pay in the trucking industry, it pays to become an owner-operator. According to Indeed, owner-operators can earn between $2,400 and $8,200 a week.
As an owner-operator, you can work with a wide range of trucking companies. But which ones are the best in terms of pay, benefits, opportunities, and overall support and growth for your career? In this post, we will introduce you to some of the highest-paying companies for owner-operators.
Factors That Impact What You Earn as an Owner-Operator
Before we jump into the list, let's talk briefly about how you can maximize your earnings potential as an owner-operator.
While some companies pay more to the owner-operators they work with than others, there are some other factors that can also influence what you earn. Some of these include:
Location: Driving in some parts of the country pays more on average than driving in others. Indeed lists Nevada, Kansas, North and South Dakota, Utah, New Mexico, Nebraska, West Virginia, Maryland, Delaware, New Jersey, Vermont, Massachusetts and Rhode Island as offering above-average salaries for owner-operators.
Types of freight/vehicles: If you have special endorsements and experience with hauling certain types of freight in specialized vehicles, you have higher earnings potential than you would if you just hauled standard cargo in regular trucks.
Experience: The more years of experience you have under your belt as an owner-operator and/or a driver, the more you can potentially earn when working with top trucking companies.
How you manage your business: As an owner-operator, you have more control over your daily operations than you would if you were a regular company driver. The decisions you make in the course of running your operations can affect your revenue, costs, and profits.
Amount of work you take on: The more jobs you accept and the more efficiently you can deliver your freight, the more money you can earn as an owner-operator.
Advantages of Working with a Company as an Owner-Operator
Here are a few reasons to consider working with a company as an owner-operator:
Keep your trucks moving. If you are tired of having gaps in your work where your trucks are just sitting around not earning money, working with a logistics company can go a long way toward putting an end to these sorts of unwelcome disruptions to your business. The logistics company's reach and relationships ensure that there are always loads to haul and money to be made.
Spend less time looking for loads. You can generally browse load boards yourself, but some companies also will schedule loads for you if that is what you prefer.
Retain your freedom. There are companies that work with owner-operators that do not force dispatch. That means that while you have the support and resources of the company on your side, you are not bound to their scheduling demands like a company driver would be. You continue to set your own hours and decide how much or little work you want to do. It truly is the best of both worlds.
Get discounts. A logistics company can help you access special discounts for fuel, equipment and more. These reduce your operating costs, which in turn can help you ramp up your profits.
Receive fast, reliable payments. When you have an established relationship with a company, you can look forward to getting paid swiftly after you complete your hauls.
Receive trucking tools and other support. A logistics company can equip you with technology that makes your job easier and more efficient. They also can provide you with ongoing support in case you need help with anything on the road.
Get benefits. Finally, a logistics company may provide benefits not just to its employees, but sometimes to its owner-operators as well. If you receive medical, dental, etc., that adds to your profits.
Our Top Paying Owner Operator Companies
Now that you know a bit about how to maximize what you earn and the benefits of working with a logistics company, let's check out some companies that pay owner-operators well.
1. Dana Transport
https://www.danacompanies.com/
At the time of this writing, Dana Transport is highest on the list of top companies for owner-operators in the US at Indeed. The company has been around since 1970, and is based in Avenel, NJ. Dana Transport offers intermodal, liquid bulk, equipment leasing, cleaning, storage & lifts, repair services, dry bulk, rail car services, and petroleum services. There are more than 1,000 trucks and 7,000 tank trailers in Dana's fleet.
If you want to drive with Dana Transport, you need to have at least a year of experience handling and hauling with bulk chemical tank trailers along with meeting other basic requirements. This is because hauling bulk liquid chemicals is the company's main business.
How Much Can You Earn?
Indeed lists a possible salary of around $546,548 per year for drivers who haul with Dana Transport. This company also offers a 401(k) plan, a variety of health and wellness benefits, 100% fuel surcharge adjusted weekly, 62% of gross revenue on loads, and other benefits for owner-operators. So, if you have the specialized skill-set Dana Transport requires, it is well worth starting up a relationship with this company.
2. Detmar Logistics
https://detmarlogistics.com/
Another of the best owner operator companies for earning a high salary is Detmar Logistics. Like Dana Transport, Detmar Logistics is a highly specialized company, focusing on frac sand logistics solutions. Detmar Logistics puts an emphasis on sustainability, safety and innovation.
How Much Can You Earn?
Indeed reports that at Detmar Logistics, owner-operators can expect to earn as much as $399,333 per year.
3. Amazon DSP
https://logistics.amazon.com/
Amazon DSP stands for the Amazon Delivery Service Partner Program. If you become a part of Amazon's DSP program, you will be driving around one of those local delivery vans you sometimes see dropping off Amazon packages (for reference, Amazon Relay is the company's long-haul trucking program).
You can get started with Amazon DSP for around $10,000. You do not have to bring your own vehicle; you can if you want, but you also have the option of leasing.
How Much Can You Earn?
Indeed reports earnings as high as $319,750 per year for Amazon DSP. This is actually a little bit higher than what Amazon itself reports, suggesting profits ranging between $75,000 and $300,000 a year.
Keep in mind that as an owner-operator with DSP, you will eventually be running a large team that drives up to 40 vans. So, leadership and organization are important qualities for those who want to pursue this opportunity.
4. West Motor Freight
https://westmotorfreight.com/
West Motor Freight has been in business since 1907, making it one of the oldest and most well-established companies you can work with as an owner-operator. The company's business model involves nourishing long-term relationships with repeat customers for a steady flow of work.
Services provided by West Motor Freight include general commodities hauling, special commodities hauling, domestic transportation services, and intermodal services.
How Much Can You Earn?
The yearly earnings potential reported by Indeed for West Motor Freight is $310,205. This company also offers excellent benefits.
https://www.bennettig.com/
Some of the best owner-operator trucking jobs are those offered through the Bennett Family of Companies, a business that has been around since 1974. Transportation services provided by the Bennett Family of Companies include general freight trucking, heavy haul trucking, super heavy haul trucking, modular building transportation, secure hazmat trucking, tow-away and RV delivery, drive-away services, power only, crane and rigging, and more.
So, if you are an owner-operator with specialized skills, this is a great company for finding high-paying opportunities.
How Much Can You Earn?
While working with the Bennett Family of Companies, Indeed reports that you can earn around $300,000 a year. Carriers who team up with the Bennett Family of Companies can look forward to load board access, fast payments, ELD device and data processing support, a personal contact, and what the business describes as a "family atmosphere."
6. Landstar
https://www.landstar.com/
Landstar System, Inc. is a logistics-focused company based in Jacksonville, FL, and operating since 1968. Its entire business model is built around its network, which consists of over 11,000 business capacity owners—Landstar's term for owner-operators. The business operates in the US and in parts of Canada and Mexico.
When you become part of the Landstar network, you get to decide what loads you want to haul. Landstar states that thousands of loads are listed daily, but that you have complete freedom to schedule as you please. Dispatch is never forced.
On top of that, you can save money on fuel, tires, and more through the Landstar Contractors' Advantage Purchasing Program (LCAPP).
How Much Can You Earn?
At the time of this writing, owner-operators who work for Landstar are reporting salaries of around $181,977 per year on average. At the upper end, you could earn as much as $280,000. Even the lower end salaries of around $92,000 are quite competitive.
7. Mercer Transportation
https://mercer-trans.com/
Also among the best owner-operator trucking companies is Mercer Transportation, a company that started in 1977. This is another business that has built its business model around owner-operators; there are more than 30,000 approved carriers working with Mercer. Some of Mercer's specialities include OD loads and dry vans. Over 500,000 loads a year are up for grabs. You can either select them yourself from the load board, or you can work with one of the company's Personal Load Coordinators to plan out your schedule.
How Much Can You Earn?
Owner-operators working for Mercer Transportation report that they receive salaries of around $151,005 per year. As with the other salaries on this list, you might earn more or less depending on your experience and how much work you do.
To help you maximize what you can earn, Mercer Transportation makes discounts on fuel, services and tires available to its owner-operators. Just like Landstar, Mercer does not force dispatch. Since the fleet is 100% comprised of owner-operators, you also do not have to worry about competing with company drivers.
8. Marten Transport
https://www.marten.com/
While many transportation companies started in the 70s and 80s, Marten's history dates back to 1946, when the company formed in Wisconsin. Today, Marten is worth billions of dollars. Services include truckload, dedicated, intermodal, logistics and international. Along with the US, Marten also serves customers in Canada and Mexico.
How Much Can You Earn?
At Marten, you can earn a salary of around $119,945 a year. Benefits that Marten offers its carriers include fast payments, detention pay, savings on fuel, OSD Claim Resolution, trucker tools, after-hours support, and more.
9. J.B. Hunt
https://www.jbhunt.com/
J.B. Hunt is a trucking company that has been running freight for more than 60 years. Some of their freight modes include truckload, less than truckload (LTL), intermodal and more.
As an owner-operator working with J.B. Hunt, you can take advantage of their convenient Carrier 360 ˚ to locate loads near you and to handle other aspects of your daily operations.
How Much Can You Earn?
Owner-operators who work with J.B. Hunt can earn salaries of around $188,730 per year, making this company yet another competitive choice for high pay.
10. XPO Logistics
https://www.xpo.com/
XPO Logistics is a company that specializes mainly in LTL, serving customers in the US, Mexico, Canada and the Caribbean. The business has been operating for more than thirty years, and is constantly expanding, leading to numerous opportunities for owner-operators in search of loads.
How Much Can You Earn?
XPO Logistics pays salaries to owner-operators of around $105,000 per year.
Start Working as an Owner-Operator Now
Now you are acquainted with some of the best owner-operator companies in terms of pay and more.
You can learn more about these and other top trucking companies by continuing to explore our site. We also provide info on load boards, insurance, leasing and rentals, software, and everything else you need to start up your career in trucking.