How to Get More Loads with Internet TruckStop Load Board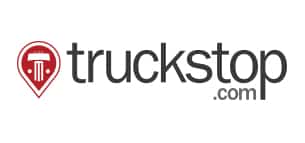 Internet TruckStop (now Truckstop.com) is one of the go-to load board for truckers. It's an extra tool in your arsenal to get more loads in less time and run more efficiently. The company offers loads for all types of vehicles, including:
Flatbed
Van
Reefer
Heavy Haul
LTL
Specialized
Tens of thousands of loads are available at any given time. A good example of this is on the company's live feed, which shows that flatbed postings are up to 44,623, with an opportunity of $46.5 million in total and the average rate per mile being $1.70 (average paid rate is $1.75 – it doesn't hurt to negotiate).
Just today, truckers have moved 19,800 loads (flatbed only) with a value of over $22 million.

You can make a lot of money with the Internet TruckStop load board.
Let's see how it all works and how you can begin using the load board today to increase your revenue and fill in your schedule.
Internet TruckStop Review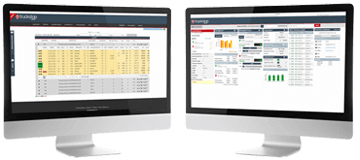 Before we go any further, it's important to know that this isn't one of those free load boards that are filled with garbage. If it were free, it wouldn't be this good.
There is a lot of overhead and work to make sure a load board is able to run smoothly, and for the price, you won't find anything this good for free (we've looked).
There are a few options (note: pricing may change):
Basic: $35 per month
Advanced: $125 per month
Pro: $149 per month
If you're hauling anything worthwhile, you know that one load will be enough to pay the monthly subscription fee.
When you go to sign up, keep the following differences in mind:
Basic Plan
The basic plan is, well, basic. This plan gives you the ability to search for loads and post trucks – that's it.
But for $35 a month, you'll be able to work through all of the loads on the board in real-time, so you'll be able to find loads to haul and get paid at the same time. If you want to enjoy more advanced features, the advanced or pro plans may be the right choice for you.
Advanced Plan
The advanced plan will include everything in the basic plan, and it helps you find jobs with greater ease and better calculations. And for the price, these are options that are well worth the $125 a month if you plan on using the TruckStop board often.
A few of the many features offered are:
Days-to-Pay: Gain access to days-to-pay and experience data. This allows you to remove the slow payers from the board so that you can be paid fast.
Rates by Equipment: Learn more about the company you'll be hauling for before you make a bid. This will display submitted rates and paid rates by the type of equipment.
Spot Market Rate Trending: Market rates go up and down often, and with this feature, you can keep track of the current market rate to ensure you maximize your profits.
ProMiles Routing: Access advanced trip optimization to find the fastest route for your load.
Plan: Fuel stops can be planned ahead of time as well as calculations for all of your IFTA taxes.
An advanced plan makes your life as a trucker a little easier. And when it comes to planning, you'll have the tools needed to maximize your profits with each load.
Pro Plan
The Internet TruckStop classic 3 provides you with even more great features. Of course, you'll be paying $149 a month, but you get a lot with this plan. All of the goodies in the advanced and basic plan are included, as well as:
All search results are updated in real time so that you never miss an opportunity.
Heat map load searching is enabled.
You can hide unwanted loads and pin preferred loads.
View all offers and posting as well as negotiation history.
Access average pricing by equipment in the last 7, 15 and 30 days.
Gain access to risk management tools that can help during negotiations.
You'll also gain access to the 20 best paying loads at all times.
3 Tips to Get More Loads on the Internet TruckStop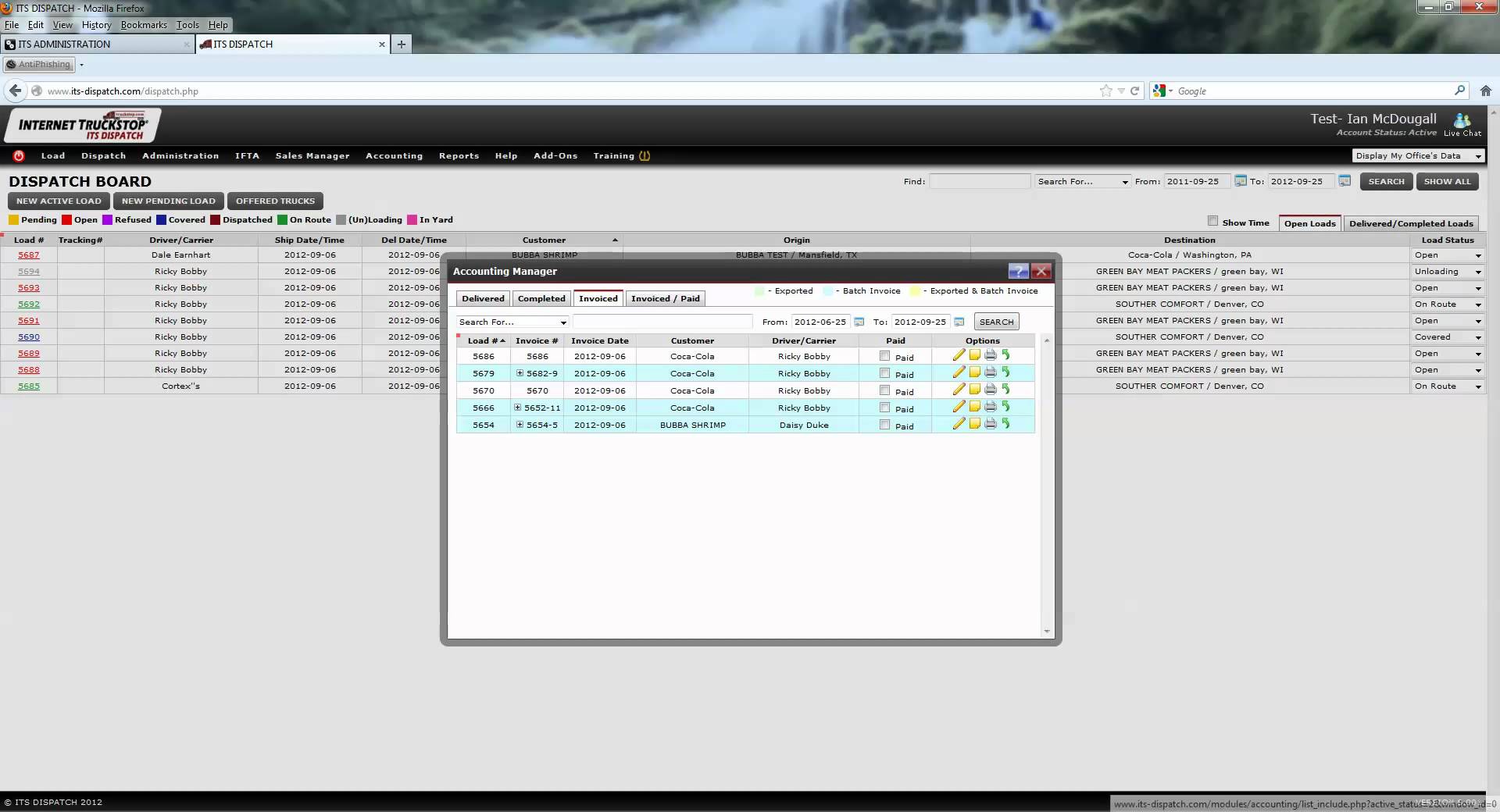 You can sign up for the company's load board, but it will take some time to set everything up and get used to the company's web interface. The moment you sign up and log into your account, you'll be presented with a pop up that allows you to fill in all of your truck's information.
It's important to fill everything out in its entirety.
This is what will be added to the load board's system so that you can begin searching for loads.
Here are a few tips to make more money after you've filled out all of the information:
1. Refresh the Web Interface Often
Real-time results are provided, but the site doesn't refresh the search results in real-time unless you have the pro plan. So, if you're not finding a load you're interested in quickly, refresh the page to see if there are any new listings.
Note: All plans below the pro plan update every 60 seconds.
The board is filled with tens of thousands of listings, and if you're quick to make a bid, you have a higher chance of getting the load.
2. Download the App
If you want to ditch the slow web interface, you'll want to download the company's app. The app is much faster and more responsive than the slow web interface. When you use the app, you can bid on loads on-the-go while your truck is being unloaded, allowing you to maximize your time and profits.
3. Negotiate and Set Internal Pricing
Sit down, figure out your budget and expenses, and try and determine the lowest rate you'll accept per mile. There are a lot of loads that are trying to underscore your hard work and effort, and this is done by offering abysmal rates that others gobble up because they have no work.
If the rate won't be able to cover repairs, maintenance and your bill, it isn't worth taking.
Always negotiate on the price and try and earn more. If you take all of the loads at the listed price, you'll quickly find that you're not making money. Even a difference of five cents per mile can go a long way.
If you want to get more loads and earn more money, negotiate.
And if you have the pro plan, you'll gain access to more information that will help you negotiate based off of market prices and current prices. Sometimes, it's better to let a load go to someone else if you're going to take a loss on it.