Trucking Companies in Florida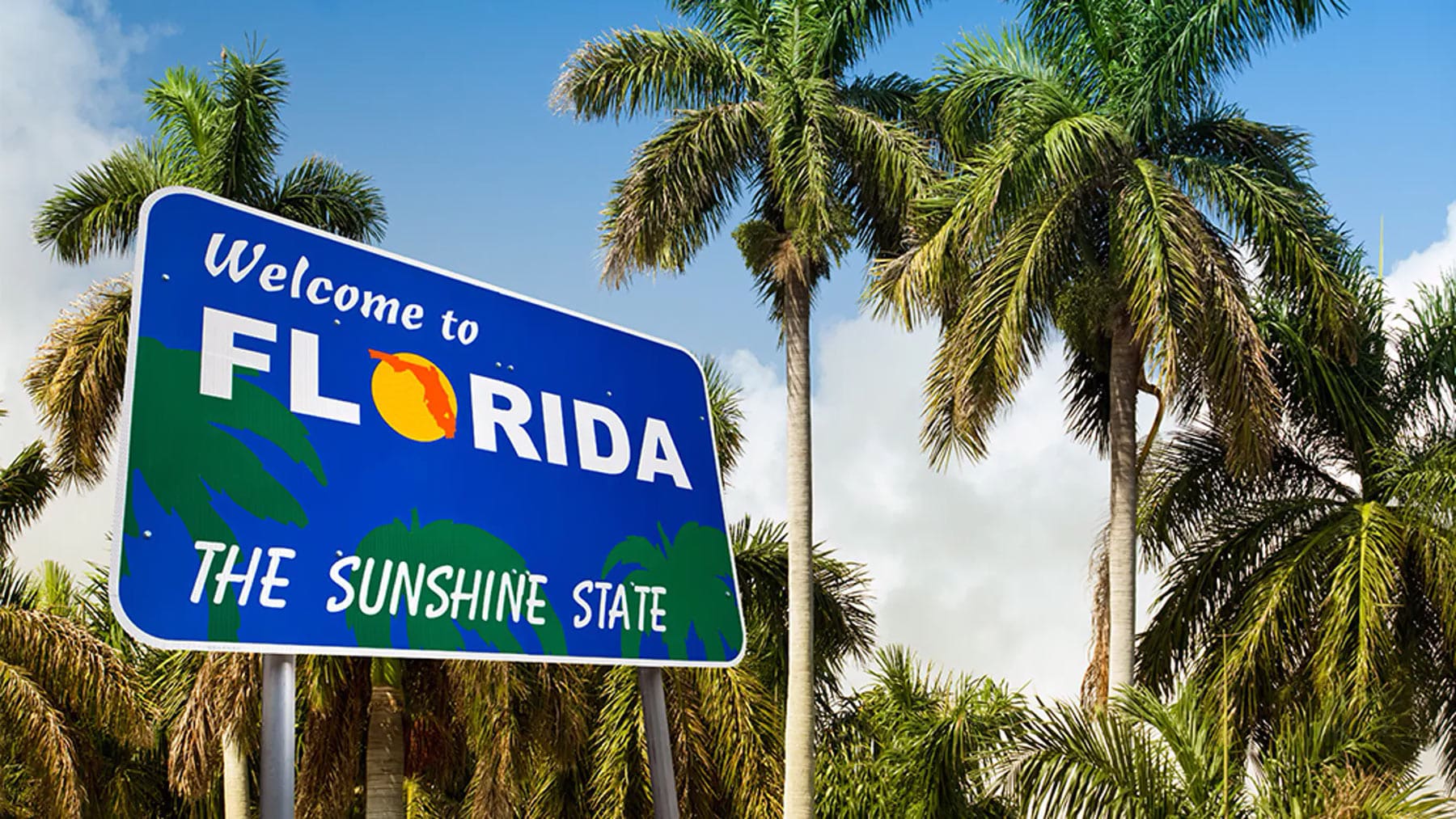 Florida employs 88,890 truckers. If you're a veteran trucker or just received your CDL, you'll find a list of the leading trucking companies in the Sunshine State below.
9 Best Florida Trucking Companies To Work For
If you're looking for the best truck driving jobs in Florida, the following companies have rave reviews, great pay and good working environments.
1. Delta Trucking
2890 NW 127 Street
Miami, Fl. 33054
http://www.delta-trucking.com/
Delta Trucking is based in Miami, Florida, and they are a U.S. Custom Bonded Carrier. The fleet focuses on container deliveries and works between the Port of Miami and Port Everglades. The company's fleet consists of 80 trucks and has continued to grow every year since its operations first started 35 years ago.
The company is hiring:
Independent contractors who want to work with a diverse customer base are paid weekly, have permits provided by Delta and meet the following requirements:
2 years of experience
Hazardous material endorsement
Pass physical
Pass drug test
Come with references
Peninsula Trucking is located in Sorrento, Florida and specializes in less-than-truckload freight. The fleet has been operating since 1982 and is a full-service transportation company. As a family-owned and operated business, Peninsula requires all long-haul drivers to have the following:
2 years of experience
Good driving record
23+ years of age
Pass all DOT requirements
Long-haul drivers will be on the road for 7 – 10 days at a time. Drivers have a lot of good things to say about them. Management is warm and friendly, and they will look out for their drivers' best interests.
Drivers receive a $1,500 sign-on bonus and will drive 2,500 – 3,100 miles per week. Most drivers average $1,000 – $1,300 per week solo.
3. Team DGD
Team DGD has a modern fleet with a Go Truck Hub system that helps drivers earn more money. Drivers can earn $65,000 – $80,000 per year driving for the company. As an asset-based carrier, they operate out of Miami and are offering a bonus of $250 per week for the first four weeks of driving.
Drivers need to meet the following requirements:
6 or fewer points on their license
2 years of CDL experience
Drivers will haul 100% no-touch freight and start at $0.50 per mile. After two years, the rate goes up to $0.52 and will top off at $0.60 if you work with the company for 9+ years. Multiple bonus options are available to help you earn even more money.
4. ABCO Transportation
ABCO Transportation, Inc. is a unique opportunity to drive exclusively for resorts. When becoming part of the fleet, you'll need to meet a few standard requirements:
23 years of age
of OTR experience
CDL A
Speak and write in English
Valid medical card
Based in Ocala, Florida, the company offers regional and local routes, medical insurance, 401(k) vacation time and other superb benefits. On top of these benefits, pay is great, especially for owner-operators.
If you're an owner-operator, you'll earn $1 per mile empty and $1.70 loaded.
When working for ABCO, you'll also benefit from flexible home time, which allows you to enjoy time with friends and family.
5. WEL Companies
Although based in Wisconsin, WEL Companies has an office in Winter Haven, Florida. The company hires company drivers, but they also work with owner-operators.
They are one of the best Florida transport companies for new CDL drivers because they offer student driver training. Students are paid or receive tuition reimbursement for approved schools.
WEL offers positions for OTR, dedicated, regional and local drivers. Standard medical and retirement benefits are offered. They also have rider and pet programs, so drivers can bring loved ones or pets on the road.
According to salary data, WEL drivers earn about $65,811 per year.
For drivers who want to become their own bosses, WEL has a lease purchase program.
6. Schwend
Schwend has been in the business for more than 43 years and specializes in hauling agricultural products. They work with owner-operators and also hire company drivers.
Company drivers are out on the road during the week and home on the weekends (although there are some exceptions).
Pay for hopper drivers starts at 23% of the gross and works up to 25%.
Pay for pneumatics starts at 20% of the gross and works up to 22%. These drivers also receive $1.50 per ton to offload.
Hopper owner-operators receive 75% of gross when pulling Schwend's trailer and 90% when pulling their own.
Pneumatic owner-operators receive 72% when hauling the company trailer and 90% when pulling their own.
All drivers (company or owner-operator) must have at least two years of experience and meet other requirements. Owner-operators must also have adequate insurance.
According to salary data, drivers at Schwend earn an average of $1,535 per week.
7. Williams Trucking Company Inc.
Williams Trucking Company is based in Central Florida in the city of Plant. Founded in 2006, the company is family-owned and operated. They offer services for commercial businesses as well as landfills, power generation and phosphate customers.
The company does not hire drivers directly. Rather, they work with owner-operators and fleet owners that have at least five trucks. Currently, the company works with 159 contractors and has completed more than 5,000 projects.
Owner-operators and fleet owners are required to have adequate insurance, with Williams Trucking Company listed as additionally insured for $1 million.
8. Atlantic Truck Lines
Based in Jacksonville, FL, Atlantic Truck Lines is one of the top flatbed companies in the state. The company has a variety of positions open that offer different lifestyles.
Florida Only: Drivers are home every weekend and travel from Jacksonville down to Homestead and back (although drivers may also be sent to other locations in the state).
Southeast Regional: Covers all states east of the Mississippi through Maryland. Drivers are home every weekend.
Local Flatbed: Pick up and deliver loads within 150 miles of Jacksonville.
Atlantic Truck Lines requires drivers to have the following:
At least 3 years of experience driving commercial vehicles
A minimum of 6 months of experience pulling flatbed trailers
Job postings show that regional drivers earn about $1,400 per week.
9. Lake Trucking Lines
Lake Trucking Lines is located in Leesburg, FL. They offer one big advantage to drivers:
What this means is that drivers work with the same client and make the same deliveries every week. They start in Leesburg and finish in Leesburg. Having a reliable schedule such as this is a rarity in the OTR world. Drivers consistently enjoy 2-3 days home per week.
Lake Trucking also offers the following:
Team routes
Medical, dental and vision insurance
Company-paid vacation time and life insurance
Quarterly and sign-on bonuses
Drivers must have at least 2 years of experience and be willing to work with a team. They must be willing to drive in inclement weather and lift 50lbs.-100 lbs.
Salary data shows that Lake Trucking Lines drivers earn an average salary of $59,054 per year, with $90,000 being on the high end.
These are some of the top trucking companies to work for in Florida. Each offers consistent miles and other perks that keep drivers happy. While most require drivers to have at least two years of experience, there are options for new drivers or students looking to enter a career in trucking.