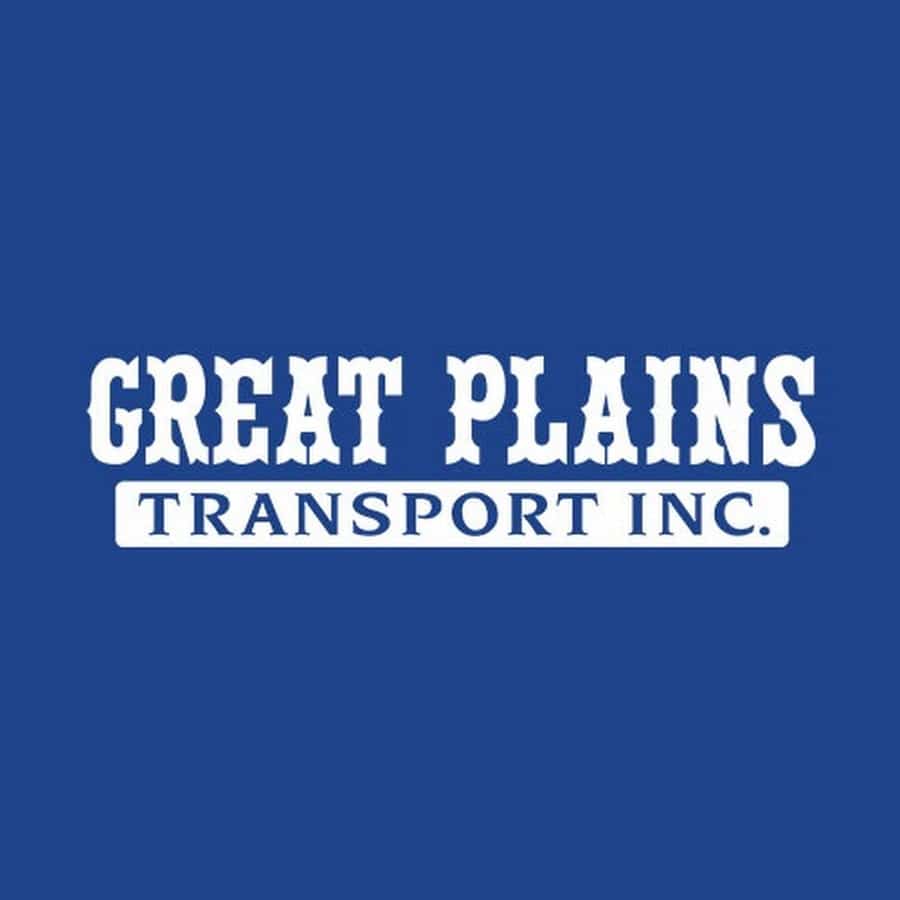 Great Plains Transport is a family business that's been in operation since 1977. The company started with just 10 trucks and trailers. Today, they have more than 300 trucks and trailers, and their client base includes some big brands, such as FedEx, Nestle, Pepsi, Johnsonville and Target.
As one of the largest trucking companies in North Dakota, Great Plains has plenty of miles, competitive pay and great benefits.
Great Plains Transport Hiring Area
Great Plans is an OTR trucking company, so drivers are out for 3 weeks and then home for 3 days. Home time is also paid, which is something that other trucking companies don't offer.
Qualifications
Drivers must meet the following requirements in order to be hired by Great Plains:
Valid CDL
At least 24 years of age
At least one year of verifiable 125,000 miles
Willing to drive at least 3,000 miles per week and in all 48 states
No major violations within the last 3 years
Great Plans specializes in refrigerated and dedicated transportation services. They serve all of the contiguous U.S.
Refrigerated Freight
The largest division of Great Plains Transport is the company's refrigeration freight division. When it comes to transporting refrigerated freight, it's important that the freight be monitored at all times.
Great Plains Transport helps ensure that these special loads get from point A to point B by using:
State-of-the-art tracking systems that are installed on all trucks
Monitoring temperatures to guarantee food safety
Temperature sensitive cargo can be fully controlled using the company's advanced systems that require a quick mouse click to adjust temperatures. Drivers are also provided with monitoring systems that alert them of any issues with the load through warning and alert systems.
Dedicated Transportation Services
Designed to help businesses meet their objectives in today's evolving market place. Great Plains Transport offers full fleet management to help meet the needs of your distribution network. When it comes to transportation and fleet management, Great Plains Transport has the skills and knowledge to help businesses:
Reduce overhead
Increase productivity
Streamline their supply chain
Great Plains Transport provides the robust trucking services businesses need to thrive in today's fast-paced environment. The backbone of the company's operation is the drivers that make sure that freight is picked up and delivered on-time and safely.
Great Plains Trucker Pay
According to Great Plains, their base pay for drivers starts at $65,000/year and they offer bonuses of up to $1,000/month.
After three months of employment, performance reviews are given with raises based on your production.
Indeed.com also provides salary information.
Based on data from drivers, truckers earn:
$1,200/week for OTR
$68,435/year for truck driver
Benefits and Perks
Holiday and vacation pay
Rider and pet programs (no cats) from day 1 and with no charge
401(k) with company match
Medical, dental and life insurance
New equipment
Detention pay
Layover and downtime pay
Owner Operators
Great Plains also works with owner operators. They receive:
75% revenue to truck
New trailers
100% fuel surcharge
Pre-plan dispatch
Fuel discount
1,300-miles average for trips
Driver Reviews
Great Plains Transport is loved by drivers. They enjoy working for the company and the extra perks that they offer to make your life as a driver easier, such as loner vehicles at terminals and the Weigh My Truck app.
It's rare to find a trucking company with few complaints from drivers, but Great Plains is a rarity in the industry. Truckers appreciate the new equipment and how well it's maintained. The pay is great, and drivers say they are treated with respect by everyone at the terminal.
Free rider and pet policies are another great perk of working for this company.