Should You Consider Hot Shot Trucking?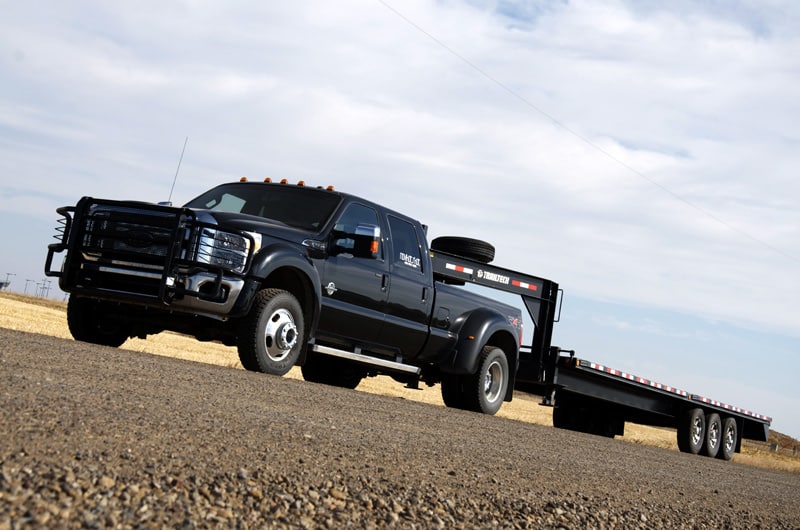 If you're trying to find a profitable niche in the trucking industry, hot shot trucking may be worth considering. No, we're not talking about some rookie who thinks he's better than everyone else.
We're talking about the small-truck niche that allows you to be your own boss, be home almost every day, and still earn about as much as you would with Class 8 work.
It's not a perfect path, but it offers many opportunities for growth.
What is Hot Shot Trucking?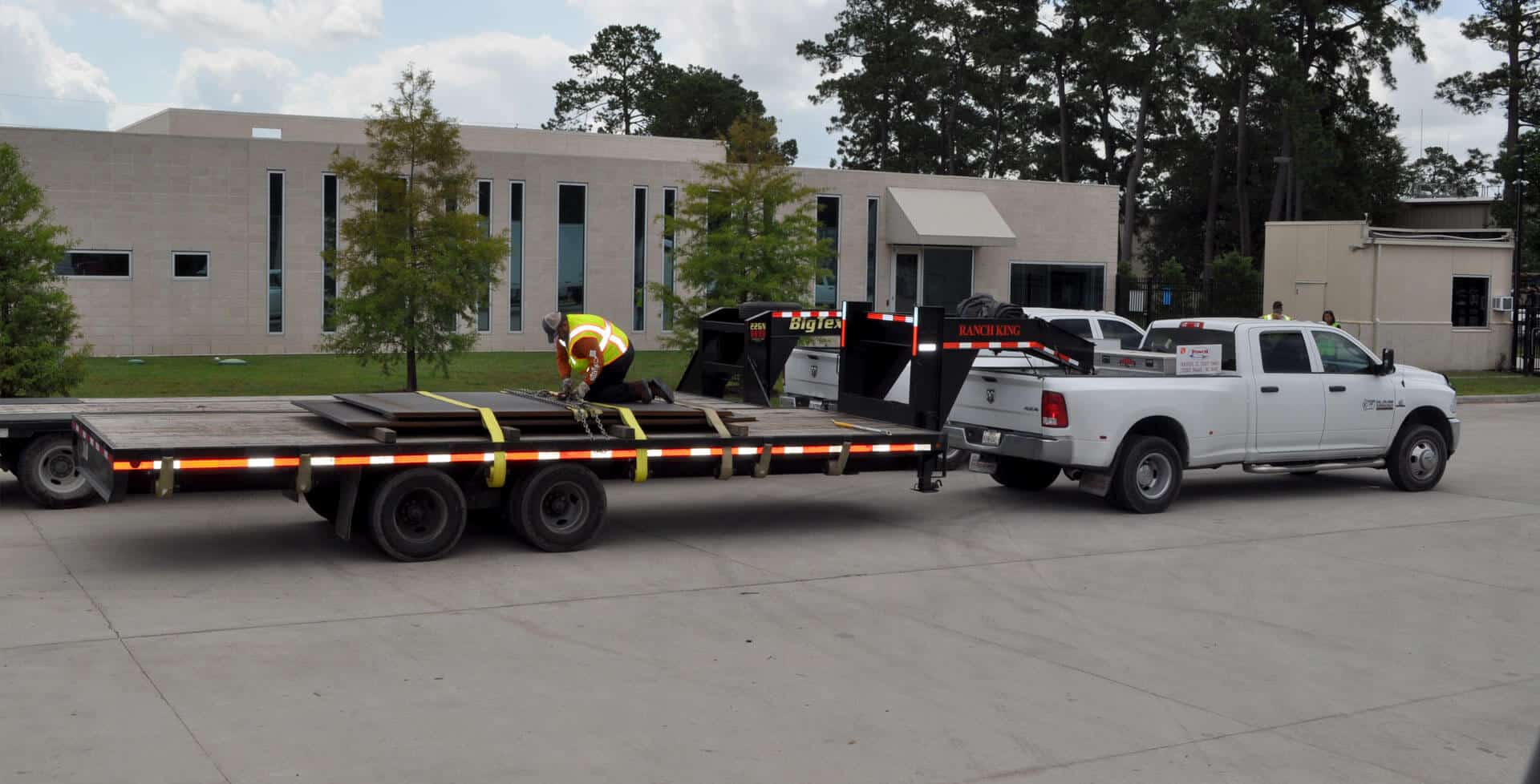 The term "hot shot" originated in the Texas oilfields, where pickup trucks would deliver quickly-needed parts to drilling and pumping operations. The niche is still thriving thanks to the growth of U.S. fracking operations.
With hot shot trucking, freight is hauled with super duty pickup trucks (e.g. class 3, 4 or 5 trucks), such as the Ford Super Duty models, RAM 3500 and Chevy Silverado 3500HD.
Typically, hot shot trucks have four axles and can haul more than 10,000 lb. with ease. Hot shot trailers can have 20ft.-40ft. of usable deck space, so they're ideal for shipping vehicles, equipment and machinery.
Customers turn to hot shot drivers when they need freight delivered quickly. Hauls are generally for a single customer.
Hot Shot Benefits
There are many advantages to joining the hot shot niche. For starters, you'll run as an owner-operator, which means that you'll be your own boss. It's also less expensive to get started in this niche compared to the conventional owner-operator route.
Hot shot drivers are not required to hold a CDL. Training costs and fees for a CDL can cost more than $5,000. Of course, it's a benefit to have a CDL, and many hot shot drivers do. In fact, many hot shot drivers start out doing Class 8 work.
There is an advantage to having a CDL in this niche: you can haul loads up to 26,000 lb.
Other benefits of this niche include:
Equipment costs are lower compared to a large rig
Income can be just as good or better than with Class 8 work
Work is typically regional or local, so you get more home time
Most loads are expedited, so there's little wait time at shippers/receivers
The startup equipment costs are what drive most new truckers to the hot shot niche. A brand new Ford 250 or 350 with a brand new trailer will cost $75K-$80K. You won't be able to touch a new tractor-trailer for that kind of money. Maintenance costs on a new hot shot setup will be much lower than with a n 18-wheeler that's several years old.
Lower startup and maintenance costs means lower overhead, which translates to higher income for you, the driver.
If you're tired of the OTR lifestyle, hot shot trucking may appeal to you. Jobs are local or regional, so you'll spend more time home with your family. And because most loads are expedited, you won't be wasting time waiting at shippers/receivers. Less wait time translates to more income.
Hot Shot Cons
Every niche has its drawbacks, and hot shot trucking is no different. One drawback is that hot shot loads do pay less than typical truck loads. Many pay less than $1.50 per mile, and some may be even less if the freight is considered a partial load.
Maintenance intervals – and the costs that come with it – are more frequent. Work can be unpredictable or unstable, depending on the local or regional demand. Your location will largely determine how successful your hot shot trucking operation will be.
There's also the hassle and pressure of having to find and nurture customer relationships. This may take away from some of your home time.
I saved the biggest drawback for last: having to obtain your own authority. The hassle and cost of having to get your own authority is one thing that many hot shot truckers overlook.
Getting your MC and USDOT numbers will take some time and cost some money, but it's the only way that you'll be able to legally operate in this niche.
How To Get Started In Small Truck Hauling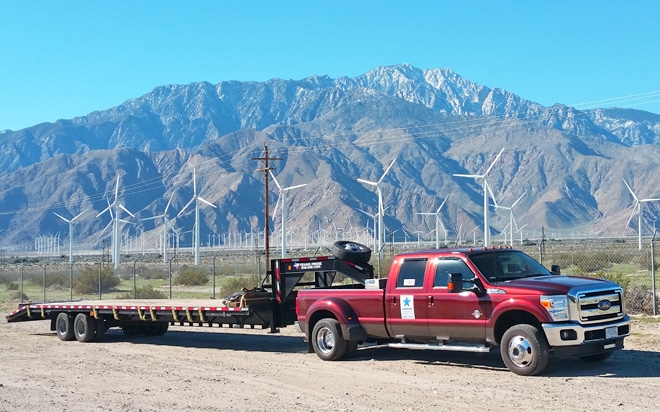 It's relatively easy to get into the hot shot trucking niche, but there are a few extra steps that many would-be drivers overlook.
#1 – Apply for MC and USDOT Numbers
Before you can start operating legally, you'll need to obtain your MC and USDOT numbers.
Your DOT number will serve as a unique identifier for your company when dealing with accident investigations, safety reports, reviews, audits and inspections.
You can apply for your number right through the Federal Motor Carrier Safety Administration's (FMCSA) websitewebsite.
If you've never registered with the FMCSA and have never been issued a USDOT number, you'll need to register through the Unified Registration System and pay the $300 fee. Applications can take 20-25 business days to complete.
If you plan on crossing state lines, you'll also need to obtain your MC number, or your operating authority.
#2 – Purchase Insurance
Along with your DOT and MC numbers, you'll also need to purchase insurance and equipment. Insurance is, arguably, the biggest initial cost (aside from equipment) when getting started with hot shot trucking. You'll need to obtain $750,000 in liability insurance, which can set you back $5,500.
In order to get coverage, you'll need your DOT number, the required driver qualification filings, become a member of a drug and alcohol testing group, and observe the hours of service regulations.
Once you have your insurance and MC and USDOT numbers, you can purchase your equipment and start finding loads.
Finding Hot Shot Loads
As a hot shot trucker, you'll be in charge of finding loads. That means that you'll have to start using load boards to find work.
There are many different load boards available, and many have apps and mobile sites that you can use 24/7. Load boards will help you develop relationships with customers.
Although fracking operations – and traditional hot shot trucking jobs – aren't what they used to be in the U.S., hot shot loads aren't hard to find. The demand for rush deliveries continues to grow, and hot shot truckers are often best suited for the job.