Flatbed Trucking: Transportation For All Types Of Large Freight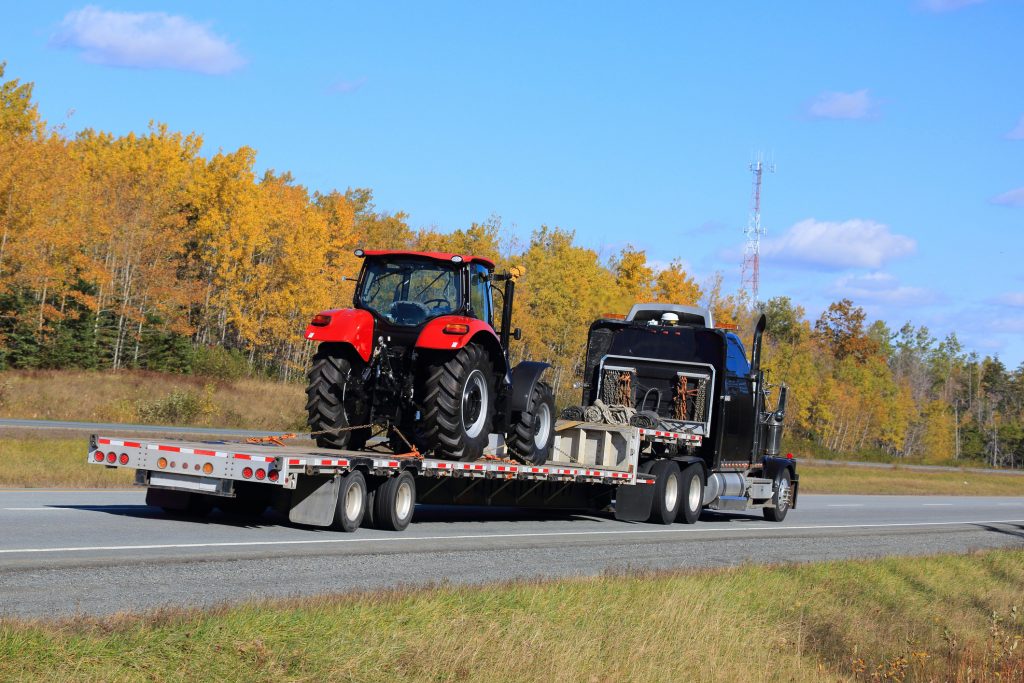 If you're planning to move very large freight such as construction equipment, building supplies, or any other over-dimensional freight, you'll most likely need flatbed trucking services. Flatbed trucking is the freight forwarding industry's answer to mega-structural transportation. If this is your first time to use flatbed carrier companies, you should have some basic knowledge on flatbed loads and types of flatbed trailers before looking for flatbed services in your area.
Flatbed trucks consist of just a load platform or floor, removable side railings, plus a bulkhead to protect the tractor in front in case the load shifts forward. As a rule of thumb, flatbeds can carry almost anything that can be stacked or strapped down. Flatbeds can also have side kits that enable them to carry sand, gravel, or any other powdery commodities.
Using Flatbed Trucking Services
Generally, transportation by flatbeds is preferred when the freight being shipped are too large to be accommodated on conventional trucks. Flatbeds are also the preferred mode of transportation if easy access to the load is desired from all sides of the truck.
Flatbed trucking is almost always involved in transporting over-dimensional loads. Freight is considered oversize when its dimensions are greater than the standard legal load size and weight. In the United States, over-dimensional loads are those cargoes or containers measuring more than 8 feet 6 inches in width.
For example, flatbeds are needed to transport the following items:
• Farm equipment such as combines and tractors
• Construction equipment such as cranes, bulldozers, etc.
• Prefabricated houses
• Large industrial machinery
• Military equipment
• Long steel pipes
• Culverts
Step-deck, drop-deck or lowboy flatbed trucking
Depending on the load you'll have to transport, the flatbed trucking company may use either step-deck (also called drop-deck) or lowboy trucks.
A lowboy is a type of flatbed in which the load platform is as close to the ground as allowable. This is typically used to haul very heavy equipment such as cranes, bulldozers, and over-dimensional containers. Drop-deck or step-deck flatbeds have load floors on more than one level; they can be either single-drop or double drop trailers with a raised deck over the front and/or rear trailer wheels. All of the decks can be loaded with cargo.
Moving bricks, windows, and other construction materials with flatbed trucks
If you're moving construction materials, steel beams, backhoes, and any other large equipment to a construction site, this task will most likely require flatbed trucking services. Even freight with unusual shapes can be transported on flatbeds.
From stacks of bricks, window frames, to whole prefabricated houses – these can all be hauled by flatbeds. The defense industry makes frequent use of flatbed trucking to move a wide array of vehicles, from military trucks, surface-to-air missile arrays, to helicopters
Safe & secure shipping with flatbed trucking
Transporting by flatbed is a safe and secure way to transport equipment and commodities from point to point. Typically, flatbed carriers use industry-strength cables and chains to secure load on the trailer. Steel chains are typically supported by extra-strong nylon or rubber straps to secure cargo.
Some goods may require cover during transportation. Flatbed carriers generally use vinyl tarps, or evfen steel tarps to protect cargo from the elements.
Contacting flatbed trucking companies
Before using flatbed services, ask for the forwarding company's terms and conditions regarding:
• Insurance
• Allowable freight size and weight
• Quantity – whether they ship with full loads, or go with LTL (less than truckload) cargoes
• Quote – obtain a price quote from several companies for comparison
What is considered over-dimensional freight?
As stated above, if your cargo is more than 8'6" wide, it is considered over-dimensional in all US territories. Depending on the type of cargo and road conditions, the Department of Transportation may order pilot cars or escorts for the shipment. Usually, escorts will be required if the cargo is more than 12 feet wide. Also, the DOT may order escorts if there are road works, detours, etc.
Take note that you are NOT allowed to label as 'over-dimensional' a single load consisting of multiple pieces arranged so that it exceeds more than the 8'6" limit. To get legal permits for over-dimensional cargoes, they must be considered 'non divisible.
If you need to move cargo that requires flatbed trailers, forwarders such as CRST, Swift, Integrated Transport, Ward, Prime, and Schneider are among the most popular providers of flatbed trucking services in the US.