Nolan Transportation Group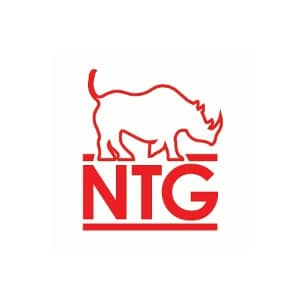 Nolan Transportation Group (NTG) provides logistical services and has a network of more than 30,000 independent carriers. The company, which is headquartered in Atlanta, GA, services the U.S., Canada and Mexico.
Nolan, founded in 2005, has 12 U.S. locations and provides a wide range of services to customers. They do not hire their own drivers. They rely on their network of independent transportation companies to move their customers' freight.
Nolan Transportation Services

Along with Nolan logistics, the company offers a wide range of shipping services, including:
Dry Van
NTG offers dry van services at competitive rates in the U.S., Canada and Mexico. They can provide regional, expedited, long-haul or white glove service. Additional dry van services include:
Hazmat
Drop trailers
Escorts
Over-dimensional
TWICs
Expedited
Same-day shipments account for about 40% of NTG's business. They provide:
Team drivers
Spot market pricing
GPS tracking
Real-time communication
Additional services include:
Straight trucks
Sprinter vans
Cargo vans
Hot shots
Refrigerated
NTG has a network of temperature-controlled equipment and a produce unit that has more than 25 years of experience.
They offer Saturday dispatch and refrigerated LTL services.
Flatbed
NTG has a network of flatbed carriers across the U.S. Along with standard flatbeds, the company offers double drops, RGNs, stepdecks and other specialized equipment.
Partial
Nolan has a network of partial truckload carriers, offering quick transit times, cost-effective equipment and no freight unloading.
LTL
The LTL unit offers instant pricing, freight bill audit, direct carrier access and support.
Intermodal & Rail
Nolan's intermodal and rail network offers long-haul savings and door to door service. The company is also a member of the Intermodal Association of North America.
Drayage
Nolan offers service to all major ports in the U.S. and Canada. The company has a dedicated drayage department that manages shipments from start to finish.
Additional services include:
Import
Export
Warehousing
Transloading
Overweight
Breakbulk
Reefer
RO RO
Flat rack
Iso tanks
NTG Freight Jobs for Independent Carriers

Nolan Transportation has a network of more than 30,000 carriers and handles thousands of shipments each week.
The company works with carriers of all sizes, including owner operators and large carriers.
NTGVision Load Board
NTGVision is the company's platform for connecting carrier partners to NTG. The platform allows carriers to manage their growth, gain access to loads, view payment status in real-time and upload documents all from one central location.
The load board has several search filters to help carriers find suitable loads, including:
Radius search
Multi-state search
Filters for weight, mileage and maximum number of stops
Equipment availability
Carriers have the ability to bid and book jobs right through the portal. Carriers start at the Basic level and have the ability to reach Premium and Gold status. Here's what each level offers:
Basic: Check payment status, access to the load board and the ability to upload documents.
Premium: All of the Basic features plus online load booking, rate visibility and the ability to place bids.
Gold: All of the Premium features plus instant load awarding.
NTG Carrier Rep Program
Nolan's Carrier Rep program matches carriers with reps that will help match shipments to your capacity.
RhinoPay
Carriers can get paid through NTG's carrier payment program: RhinoPay. RhinoPay provides fast cash to carriers, so they can continue operations without waiting 30 days for payment.
RhinoPay has permanent Net-2 day terms at 2.5%. The program allows carriers to get paid faster – just 2 days after the appropriate paperwork is received. It's free to set up an account, and carriers are charged 2.5% for each shipment.
Other NTG carrier resources include:
Eligibility for a comcheck up to 50% of line haul immediately after being paid
Flexible payment terms from the standard Net 30 to as quickly as Net 5 days.
Because NTG works with independent carriers, pay information is hard to find. Compensation is load-specific
To work with NTG as a carrier, you must apply first. Signing up for the Carrier Rep program provides many advantages, including:
Having a rep that looks out for your interests.
24-hour coverage
Project and contract lanes
Dedicated lanes
Ability to negotiate and lock in rates
Nolan Transportation Group receives high marks from employees, carrier partners and customers. The company's partnership approach helps all parties develop positive relationships that encourage growth.