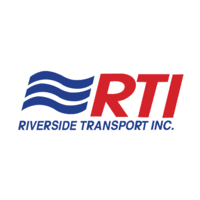 Riverside Transport (RTI Trucking) has over 25 years of experience and operates out of four main terminals. The company's fleet consists of 750+ drivers, and there are over 150 carriers in the company's network.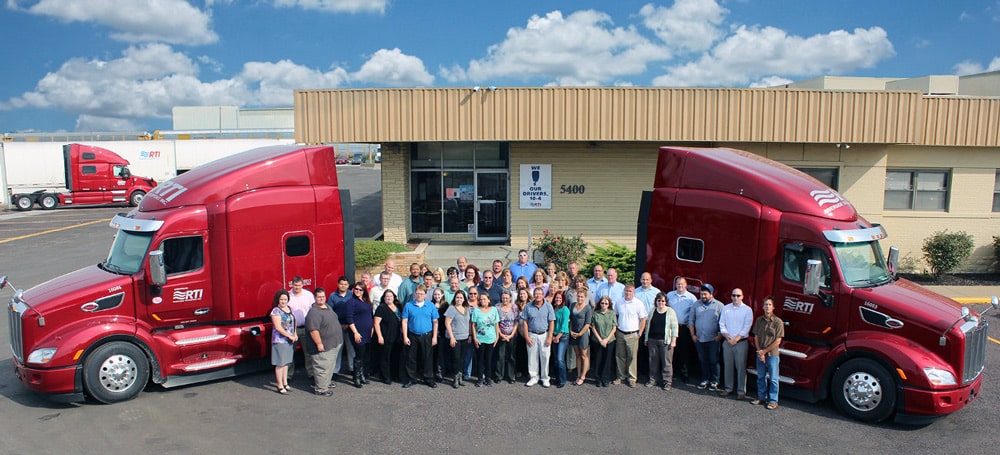 The company was founded in 1993, with:
20 trailers
10 owner operators
Now, the company employs 1,100 people and operates terminals in four key areas.
Terminals Operated by Riverside Transport
Terminals are available in four key states in the following cities:
Chattanooga, TN
Chehalis, WA
Kansas City, KS
Owensboro, KY
Terminals do have free laundry and showers. There is also free food available at some terminals, but each terminal is different. The terminals are clean and updated to offer a nice place for truckers to relax when they're picking up loads and need to stretch their legs.
Equipment Information
RTI's equipment is top-notch, with the average age of all 750 trailers being just 1.6 years. There are 2,250 trailers in the company's inventory, with an average age of just 3.8 years. RTI's fleet is routinely updated and allows drivers to have the confidence that they'll be safe when driving across the country or locally.
Several tractor manufacturers are part of the fleet, with big brands including:
Kenworth
Freightliner
Peterbilt
Qualcomm computers are installed in all trucks to help the company streamline their operations. The computers keep truckers and dispatch connected while helping to reduce fuel consumption and streamlining services.
Trailers and customer assets are tracked using TripPak.
Riverside Logistics Information
Riverside Transport's logistics division is dedicated to their clients.
The logistics division focuses on key areas of transport, including:
Truckload
LTL
Drayage
Flatbed
Intermodal
Specialized solutions can also be deployed as necessary. The company's commitment to technology and working smarter sets them apart from the competition. Peoplenet units are in all trucks allowing the logistics team to:
Improve driver communication
Increase asset utilization
Other technology that is part of the key logistics operations are:
TripPak, which has in-cab scanning power
Synergize, which simplifies everything, including:

Maintenance
Recruiting
Payroll
Document indexing
DocuWare and SkyBitz are also in use to keep operations at the forefront of technology. When it comes to transport, Riverside Transport has the technology and dedication to ensure that goods are transported and arrive on-time, every time.
Riverside Lease Purchase Program
Riverside's lease-purchase program helps make it affordable for all would-be owner-operators to realize their dreams. The lease-purchase program does have three main perks:
Zero down – you pay nothing
Zero payments during time off
Zero headaches
The lease purchase program has two main variations:
Fixed rate weekly. The fixed rate weekly plan has no changes or surprises. You pay one flat weekly payment, and that's it.
Variable per-mile. When financial security means most, the variable per-mile program makes the most sense. The payment you'll make depends on how much miles you've driven. If you're stuck at a terminal because of a bad snowstorm and can't drive, your variable payment will offer the best protection.
Drivers that want to become their own bosses will be able to leverage RTI Trucking's lease program, which also includes 100% bumper-to-bumper warranty programs on all vehicles with less than 300,000 miles and no out of pocket expenses for:
Drivers also pay zero trailer fees.
Riverside Trucking Jobs
Riverside Transport aims to build long-term relationships with all drivers. The company's open-door policy provides a level of comfort and security not experienced often in the trucking industry. Positions are available in:
OTR/Regional
Refrigeration
Local Kansas City, KS
Local Owensboro, KY
Dedicated Kansas City
Company drivers will receive great benefits, including:
401k
Dental
Life
Medical
Vision
Pay is provided weekly, and home time is flexible. Equipment is newer, so drivers can be confident that they'll have access to well-maintained, safe vehicles.
Bonuses tend to be available in some cities, but the bonus amounts vary from one position to the other. A current position in Indianapolis is paying $1,200 to $1,500 per week driving a dry van in a local area.
The position's bonuses include $500 sign-on, with $250 in the first check and an additional $250 after you've been working for the company for 90 days.
Riverside Transport is one of the higher-ranking trucking companies as rated by drivers.
The company has a 3-star rating on Indeed, with the biggest complaints relating to the company's lease purchase program. Pay for an owner-operator is lower than most other companies, and home time is dwindled down drastically as an owner-operator.
You'll have a lot of responsibility when being part of the lease program, and you may need to stay out for more than a week on a routine basis.
Loyalty is rewarded, and it seems that drivers who stick with Riverside longer do have better opinions of the company. Most of the loads are drop and hook, so you'll have a fairly easy time when driving into a terminal.