Acme Trucking | LTL Hot Shot Truck Company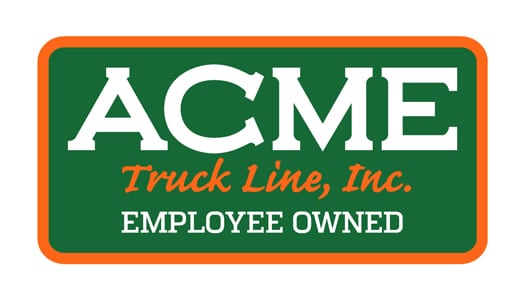 Acme Trucking (a division of ACME Truck, Inc.) was founded in 1960 and quickly grew into the leader in oilfield transportation, hauling and deliveries. The 100% employee owned company is based in New Orleans and since 1960, they have seen their business thrive and they to grow their fleet services in an efficient and safe manner.
With a fleet of over 2,1000 trucks and a network of 100 locations across the US, Acme Truck, Inc. does business in all 50 states and is open 24/7 year-round to meet the demands of the growing freight sector. They pride themselves on being able to find solutions for a wide variety of transportation needs from oilfield drops to overnight freight with their large inventory of equipment and skilled drivers.
ACME Hot Shot Trucking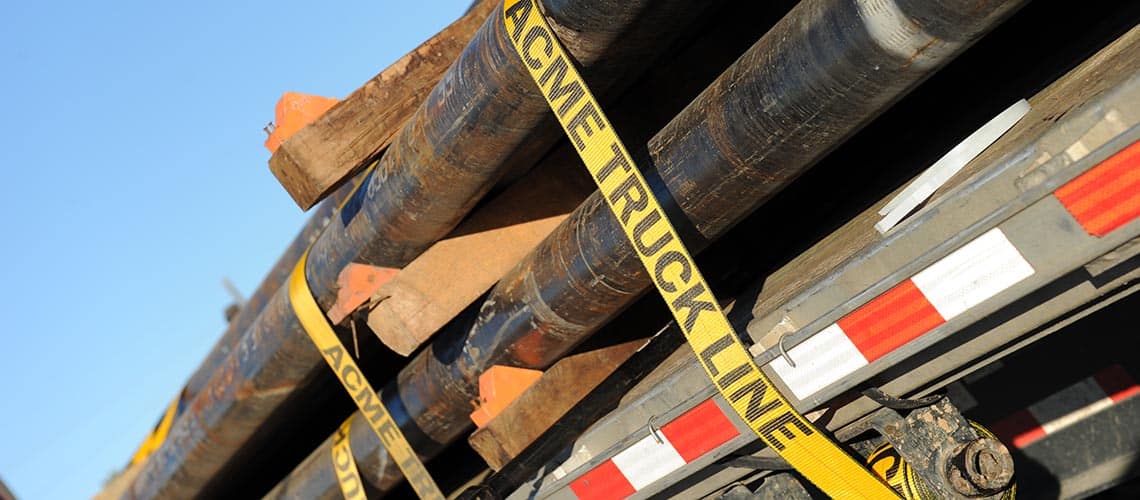 One area that ACME specializes in is a type of LTL trucking (less than load) known as Hot Shot trucking. The term 'hot shot' has many definitions in the trucking industry. For example, in some instances, this type of transport can be thought of like "express shipping" with parcels at UPS or FedEx. As opposed to their standard ground shipping services, if you need to get a package delivery as soon as possible, this would be known as a 'hot shot' load.
Another widely accepted definition for LTL trucking simply refers to driving a truck smaller than the usual semi-truck & trailer. This can be due to the need to move a small piece that is not going to fill up a normal-sized rig or it may qualify for the larger rig but still fall into a reduced weight category so that it can be safely transported in a small 'hot shot' load rig. Flatbed trucking is a good example of this and the use of flatbeds increases efficiency rates for the company by lowering the overall weight and in turn, lowering fuel consumption.
The hauling of expedited hot shot loads sector is rapidly growing and truckers choose to drive hot shot loads over traditional OTR runs as they usually pay more and you are home more often with the short timelines.
ACME has increased it's hotshot loads from 22% over the company's overall transport in 2009 to more than 34% in 2012. The demand for skilled hotshot truck drivers will only continue to grow and the roles for traditional residential shipping and OTR jobs continue to blend together.
Careers With ACME Trucking
ACME goes to great lengths to only hire the best truck drivers for their team. On average, 42% of applicants do not qualify for their stringent requirements and move on to other companies for employment. However, if you take pride in your driving ability and are willing to constantly learn new techniques and training methods, ACME may be the ideal job for you. They work with thousands of owner-operators across the country and also lease thousands of trucks directly to complete their fleet line. They are also one of the better-paying trucking companies for 1st-year drivers according to TruckDriverSalary.
The company has monthly safety meeting topics for their entire team to discuss and work on continual improvement. They also put their money where their mouth is when it comes to safety. They pay bonuses each quarter for accident-free drivers. This alone recruits the best of the best in the trucking industry to ACME.
Emerging Markets In The Transportation World
Since 1960, the company has evolved with the demands and needs of its clients. From the oil transportation days back then to the rise of hotshot trucking over the past decade, the company is always moving forward. Of late, their Hazard Materials delivery department has seen a rapid rise in fulfillment requests. With the increased demands of traveling with hazardous materials in tow, the company has a 24/7 response line for safety and logistics concerns. They strive to implement alternate delivery timelines, route alternatives and other variations in fulfillment in order to reduce the chance of an accident occurring.