Union Truck Driving Jobs: What Trucking Companies Are Unionized?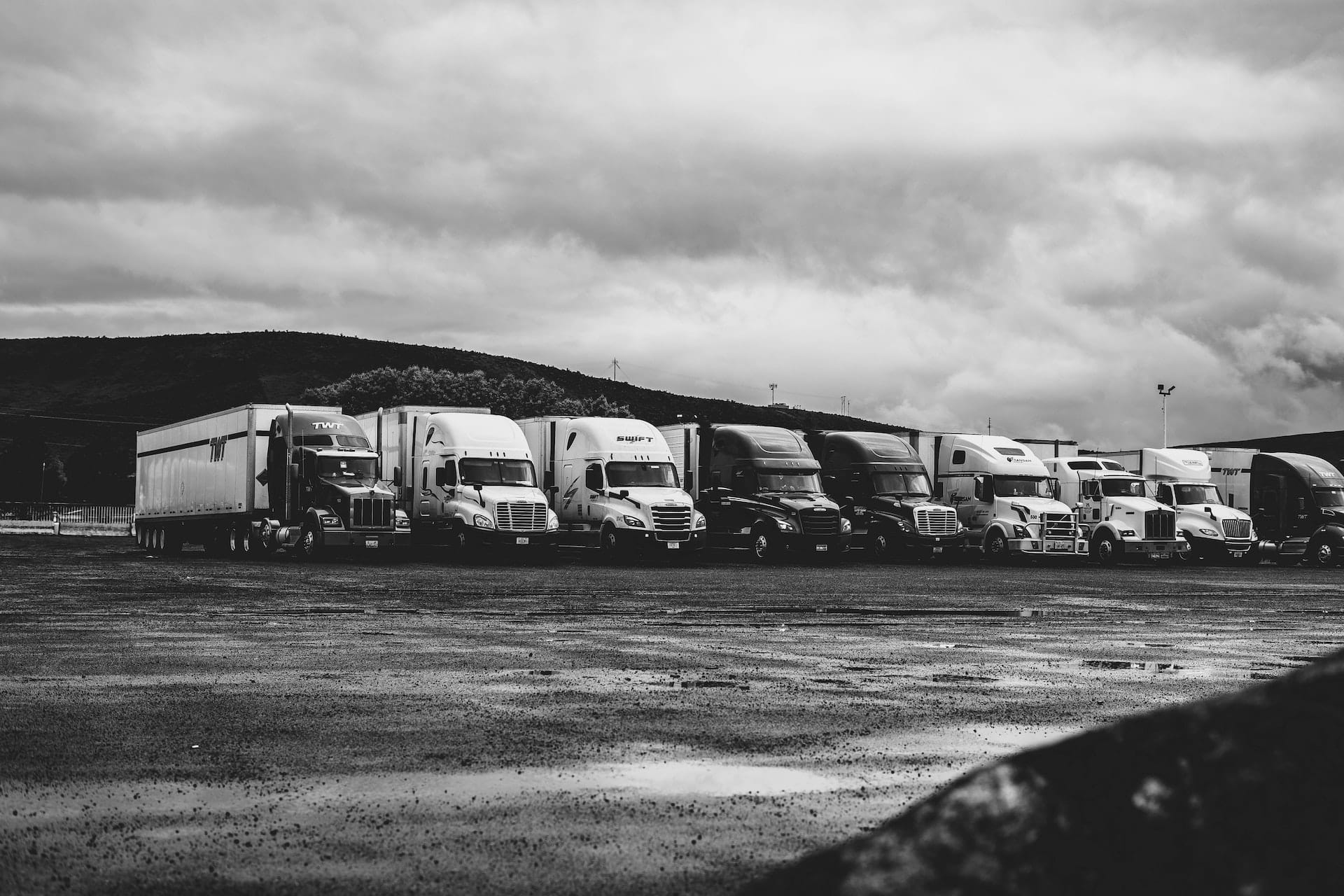 Union trucking companies are some of the best to join because truckers work for the collective good of each other. You may have to pay your dues, but you have bargaining power that is unseen in non-union positions.
You can find high-paying unions trucking jobs at some of the biggest fleets in the world (more on that below).
If you're just starting your career or want to transition into a position with a trucker union, there are a lot of perks that you need to know about.
Why Truckers Should Consider Union Trucking Jobs First
The most famous truck drivers union is the Teamsters. You can join this union as a:
Truck driver
Dock worker
Mechanic
Etc.
Why would you join a union? It's as simple as having strength in numbers. If one person complains about not getting a raise and protests, they can easily be replaced. Now, if 10,000 people protest together, real action takes place, or freight comes to a screeching halt.
Together, the union will fight for:
Better pay
Pension
Health insurance
Better working conditions
Unions also help you get job security, so it's harder to fire you because you have legal representation from the union. You will need to pay dues, which is a common complaint, but you get a lot for your money.
9 Top Union Trucking Companies in 2023
ABF has been in operation since 1923 and is known for its reliable less-than-truckload (LTL) services.
For over 100 years, the company has expanded to include 7,000+ drivers, 239 service centers and a footprint in all 50 states.
Opportunities in the company include:
Local city drivers
Road drivers
You'll find a lot of positions in the warehouse, too. Dockworkers, forklift drivers and similar positions are available. High demand puts you in a position of power, with road drivers receiving bonuses of up to $10,000 and wages that are based on the Teamster Union Scale.
A multi-employer pension fund, up to six weeks of vacation, life insurance and even health benefits for retirees are reason enough to work with ABF.
City drivers have many of the same benefits, but these positions have drivers stay within close proximity of the distribution center. Pay may be lower, but work-life balance and daily home time are a good choice if you have a family.
DHL truckers at many locations have voted to unionize, and the number seems to rise every few months.
The company was founded in 1969, has over 395,000 workers under its employment and operates in 220+ countries and territories.
You'll find CDL and non-CDL positions within DHL that you can apply for online or in person.
A current position in New Jersey:
Offers $67,600 in estimated earnings during the first year
Provides a $5,500 sign-on bonus
Includes daily home time
Requires six months of driving experience
Requires safe driving require
You must have a CDL for this position.
Note: Certain locations within the company are unionized and others are not. It's important to spend the time researching your location to understand if you'll be part of truckers unions.
Yellow Corporation is the parent company of several union trucking companies as well as YRC Worldwide and YRC Freight.
YRC was founded in 1924 and has grown to become a leader in the transportation industry.
The company is known for being an industry innovator. A current position in Durham, NC that is a union position is for CDL A drivers that enjoy:
Union scale, competitive pay
100% paid insurance and NO pay deductions
Paid overtime for anything over 8 hours per week
Paid sick, holiday and vacation time
Retirement plans
Yellow is the parent company of many of the trucking fleets on our list, and they require their drivers to be 21 years old or older. Drivers will need to have a safe MVR record, speak English and meet other position-specific requirements.
Reddaway was founded in 1919 in Oregon City, OR, and continues to offer western regional coverage in the transportation sector.
The company has 3,000+ employees and serves 12 western states along with two provinces.
Reddaway offers:
Competitive benefits and salaries
Paid time off
401K options
Family Medical Leave
According to online pay data, drivers earn about $23 an hour.
Holland is another transportation company that's part of the Yellow Corporation family. The company was founded in 1929 and specializes in next-day service lanes.
They offer full-state regional delivery in a dozen states and two provinces. Holland employs more than 8,500 people.
Drivers receive benefits that are 100% paid by the company. They also receive:
Overtime pay
Sick and vacation pay
401K retirement plan
Flex spending
Driver training program
Drivers are home most nights and have a weekly pay schedule. Applicants must have at least a year of experience or 50,000 miles behind the wheel in the last five years.
New Penn is an LTL provider that serves the U.S. Northeast, Puerto Rico, Canada and other regions. The company was founded in 1931 and has expertise in Hazmat, retail, government, spot volume, freeze protection service and more.
New Penn is a Yellow company. They have job openings across their service area and also offer a CDL driving academy to provide prospective drivers with tuition-free training.
Drivers receive a competitive benefits package and earn around $22.48 per hour.
Yellow Logistics, formerly known as HNRY Logistics, is a third-party logistics brokerage that offers a variety of services, including truckload direct, residential direct, intermodal, express, retail pool distribution and more.
The company also operates Driving Academies to offer the next generation of drivers with tuition-free training.
Yellow is a publicly traded company with a history that dates back nearly a century. Today, they have about 30,000 employees across the country.
Company drivers enjoy competitive benefits, like:
100% paid insurance premiums for medical, vision and dental
401K retirement plans
Paid holidays, vacation, overtime and sick time
According to online salary data, drivers earn between $19.70 and $24.60 an hour.
Ruan Trucking and Logistics has been in the transportation industry since 1932. The company operates on the principles of its founder Mr. Ruan: hard work, integrity, quality service, innovation and compassion.
The carrier is one of the largest family-owned companies in the sector and provides a wide range of services.
Eligible full-time drivers receive free core coverages and flexible benefits that can also be purchased, including:
Choice of medical and dental plans
Vision coverage
Free short-term, long-term and life insurance
Paid vacation and holidays
401K with company match after 12 months of service
Many of these benefits have the option of increasing coverage or changing your coverage options for a fee.
On average, drivers earn about $86,000 per year, according to online salary data. Comprehensive information is available on their website about their benefits and the perks offered to employees.
Standard Forwarding was founded in 1934. Today, the company is a leading LTL carrier with 14 terminals in the Midwest and a fleet of 350 tractors and 800 trailers.
According to the carrier's website, they offer wage packages of $70,000-$100,000 per year. Their benefits package includes medical insurance, paid vacation and holidays, life insurance, company-sponsored 401K and more.
Standard Forwarding is a DHL company. They accept resumes through their company website.
How to Become a Member of a Trucker Union
You can only become a member of a truck drivers union if your employer is a part of a union. Truckers will want to:
Verify that the particular location where you work is unionized
Maintain a valid CDL
You'll need to meet minimum age requirements that are company-specific, pass a physical and drug test and have a good driving record.
---
Trucking companies that are unionized are highly sought after by drivers. They typically offer competitive salaries and benefits that are hard to find elsewhere.
Union drivers also have peace of mind that their hard work and rights will be respected and protected. The companies above are some of the most well-known unionized trucking companies in the industry, and they are hiring drivers across the country.