Trucking Companies In Illinois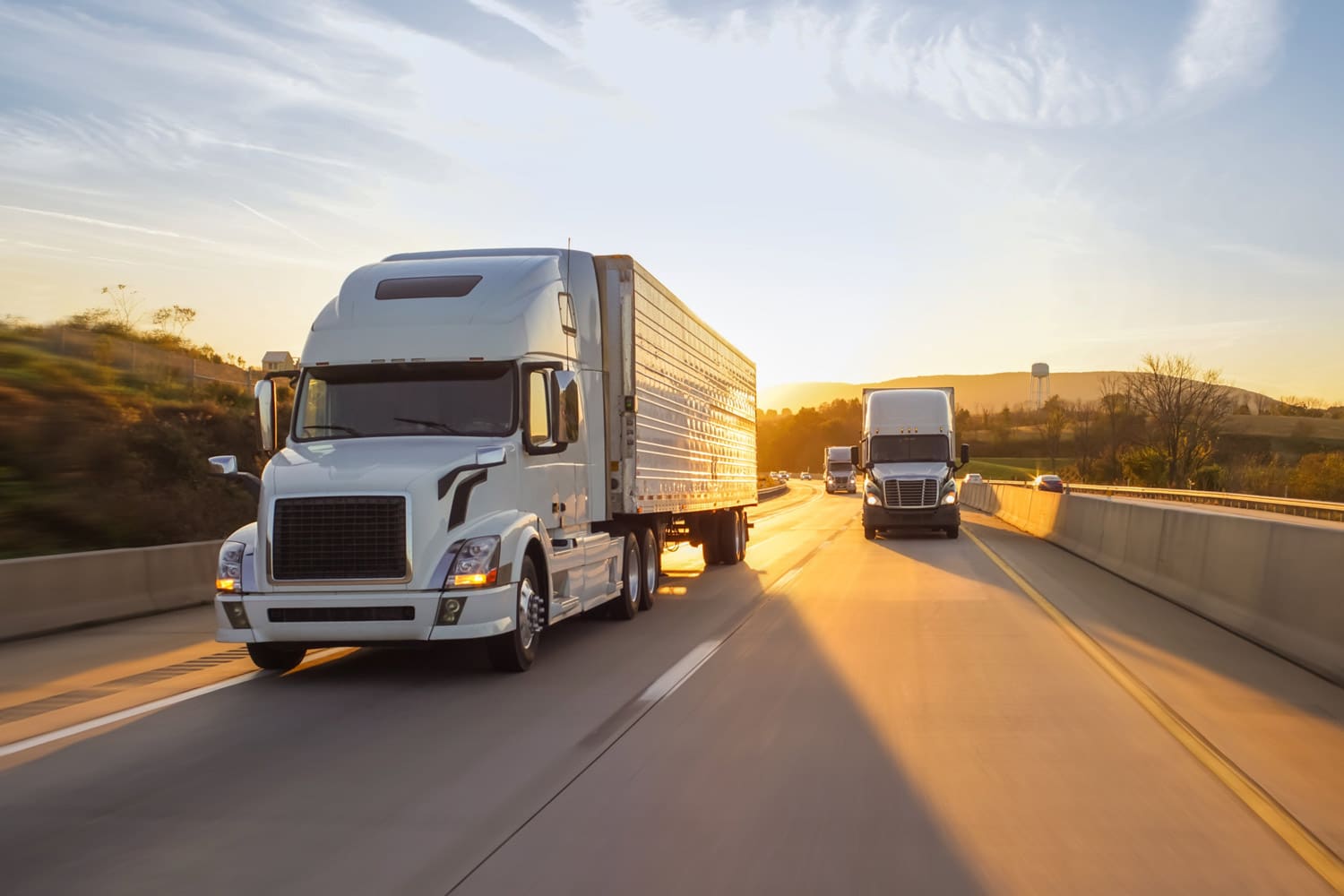 Trucking companies play a crucial role in the transportation and logistics industry, especially in Illinois. As a key hub in the nation's supply chain network, Illinois is home to a variety of reputable trucking companies that offer services ranging from local and regional transportation to long-haul trucking across North America. These companies are dedicated to providing efficient, safe, and reliable freight transportation while also prioritizing driver comfort and satisfaction.
Several prominent trucking companies operating in Illinois have gained recognition for their exceptional service and commitment to quality. Among them, Roehl Transport ranks in the top 100 trucking companies servicing the United States and Canada. Others, such as All Truck Transportation Co., Inc., focus on local and regional truckload transportation solutions, predominantly in the Midwest region.
In addition to ensuring timely and secure delivery of goods, many Illinois-based trucking companies invest in advanced technologies and modern equipment to provide the best possible experience for their drivers. With an extensive network of terminals, comprehensive training programs, and an emphasis on safety, these companies continue to foster growth and development within the industry.
Top Truck Driving Companies in Illinois
Illinois plays a significant role in the transportation and logistics industry, and its trucking companies work tirelessly to ensure efficient transportation of goods within the state and beyond. This section highlights some of the top trucking companies in Illinois, focusing on both national and local carriers.
National Carriers
A&B Freight Line, Inc. stands out as one of the best options for less-than-truckload (LTL) services in Illinois. As a national carrier, they have built a reputation for exceptional service, reliability, and safety while transporting goods.
On the other hand, All Truck Transportation has established a significant presence in the transportation industry. The company is regarded as one of the top trucking companies in Illinois due to their commitment to driving the success of their clients' businesses.
A versatile national carrier, Meiborg Brothers Trucking, offers a wide range of transportation and logistics solutions, such as LTL, truckload, flatbed, dry van, and temperature-controlled trucks.
Local Carriers
For local deliveries, JKC Trucking focuses on fresh produce shipment and dry freight with its climate-controlled trucks and LTL services. The company is known for its emphasis on customer satisfaction and timely transportation of goods.
Another local carrier in Illinois, R&M Trucking Company, specializes in air freight pick-up and delivery services. They ensure their clients' cargo is safely and efficiently transported, making them a top choice for businesses in the state.
Finally, G&D Integrated is a local trucking company that provides comprehensive transportation services and logistics solutions tailored to the specific needs of their clients. Their dedication to quality and customer service has earned them a strong position among the best local carriers in Illinois.
Illinois Operating Authority and Licensing
Operating authority is a crucial aspect of trucking companies in Illinois, as it ensures they are legally allowed to provide transportation services. The Federal Motor Carrier Safety Administration (FMCSA) grants authorities such as an "MC," "FF," or "MX" number, depending on the type of authority granted1. Acquiring operating authority is required under 49 U.S.C. 13902, 49 CFR part 365, 49 CFR part 368, and 49 CFR 392.9a2.
In Illinois, businesses looking to obtain their operating authority need to communicate with the state's Motor Carrier Information System Entity. They can search for authority types, zip codes, city names, ILCC numbers, or US DOT numbers. Additionally, they may reach the office by providing their full business name, ILCC number, and DOT number for correspondence3.
Trucking companies in Illinois are also subject to strict regulations, including proper licensing, and are subject to inspections and audits. Ensuring all documentation is in order is vital for these businesses to maintain a successful operation in the state.
Moreover, selecting the right trucking company in Illinois requires considering factors such as safety, reliability, and overall customer satisfaction. The FreightWaves Ratings website provides a list of the six best trucking companies in Illinois, which may be a helpful resource for those looking to partner with a trusted provider4.
Footnotes
Illinois Safety and Compliance Regulations
Trucking companies in Illinois are required to follow both state and federal safety and compliance regulations. The Illinois Department of Transportation monitors interstate commerce and ensures that trucking companies adhere to the necessary rules to maintain safety standards on the roads.
One important area of regulation is the Department of Transportation (DOT) rules. More than 50% of DOT applications are filled out incorrectly, which could result in a rejected application. Companies such as US Compliance provide assistance with understanding and adhering to these regulations, preventing delays in business operations.
In Illinois, the Commercial Transportation Law establishes general safety requirements for trucking companies, covering aspects such as track, facilities, and equipment. The Illinois Commerce Commission holds jurisdiction to administer and enforce these requirements, keeping the state's transportation industry operating safely and efficiently.
Truck companies can also seek assistance from organizations like Simplex Group Chicago, which offers a range of services to help businesses with compliance, registration, insurance, and trip planning, ensuring smooth operations with minimal risk.
Logistical Compliance is another organization specializing in safety compliance for trucking companies, owner-operators, and individual drivers in the Chicagoland Area. Their full-service solutions help transportation businesses start legally, ensuring ongoing compliance with both state and federal regulations.
In summary, safety and compliance are paramount for trucking companies operating in Illinois. Adhering to state and federal regulations ensures the safety of drivers, passengers, and cargo, while maintaining the efficiency and economic competitiveness of the transportation industry in the state.
Industry Growth and Trends
The trucking industry in Illinois has faced various challenges and undergone significant changes in recent years. As of 2023, the Local Freight Trucking industry in the state is expected to decline at an annualized rate, reaching a value of around $4.68 billion. Despite this decline, the national trucking industry is predicted to experience growth during the same period.
One reason for the regional industry's struggles is the COVID-19 pandemic's impact on freight trucking. From March 2019 to March 2020, the industry experienced a 2.2% decline, followed by a meager 0.5% increase from March 2020 to March 2021. These figures indicate a slow recovery and signal the challenges faced by trucking companies in Illinois and beyond.
However, the importance of the trucking industry in Illinois is undeniable. Over 925 million tons of freight worth $1.3 trillion move directly into and out of the Chicago region each year. This massive freight movement supports a regional freight cluster that directly provides 176,000 jobs in northeastern Illinois.
In response to the industry's challenges, many trucking companies are exploring the adoption of new technologies and strategies to improve efficiency and cut costs. For example, advancements in telematics systems enable companies to manage and optimize their fleets more effectively. Additionally, an increased focus on data analysis and predictive analytics aids businesses in planning for market fluctuations and potential disruptions in supply chains.
Environmental Impact and Sustainability Initiatives
The trucking industry has a significant environmental impact, with concerns such as air quality, traffic noise, and greenhouse gas emissions. In response to these impacts, many trucking companies are adopting sustainability initiatives, such as reducing empty miles, utilizing renewable energy, and promoting electric and alternative fuel vehicles, to help reduce their carbon footprint and protect the environment.
In Illinois, the Department of Transportation (IDOT) addresses various environmental regulations that affect the trucking industry, which encompass air quality, traffic noise, community impacts, natural resources, cultural resources, and land and water contamination issues. IDOT aims to ensure that trucking companies operating in the state adhere to these regulations and contribute positively to environmental preservation efforts.
Some trucking companies, like Convoy, have taken a proactive approach to addressing environmental challenges. Convoy has outlined three commitments for sustainable freight, including reducing empty miles and eliminating carbon emissions in trucking, operating with net-zero carbon emissions by 2040, and enhancing sustainability for smaller carriers and their drivers.
Another example is Penske, which has joined the Green Power Partnership, a voluntary program encouraging businesses to use renewable energy. Penske is one of more than 1,300 partner organizations voluntarily using billions of kilowatt-hours of renewable power annually, reducing the environmental impacts associated with conventional electricity use.
Besides electric and alternative fuel vehicles, companies can also focus on leveraging IT innovations to reduce their environmental impact. Techniques like optimizing route planning, using telematics for real-time data tracking, and implementing advanced eco-driving strategies have the potential to improve fuel efficiency and further reduce trucking's carbon footprint.
In conclusion, trucking companies in Illinois are actively addressing their environmental impact and embracing various sustainability initiatives. Through these efforts, the industry is working to become more eco-friendly and reduce its carbon footprint.
Challenges and Opportunities in Illinois Trucking Industry
The Illinois trucking industry faces several challenges, including managing traffic congestion and maintaining a fleet of modern vehicles. According to the American Transportation Research Institute, traffic congestion cost the industry upwards of $74.5 billion in 2016. Companies in Illinois must find efficient ways to navigate this issue in order to minimize delays and meet customer expectations.
One solution to traffic congestion is the implementation of advanced route-planning software and telematics systems to better monitor vehicle movements. By investing in these technologies, trucking companies can make informed decisions to optimize route efficiency, reduce fuel consumption, and minimize idle times.
Illinois trucking companies must also be diligent in maintaining and updating their fleet of vehicles. For example, Roehl Transport, a top 100 trucking company in the U.S. and Canada with more than 1,900 tractors and 5,000 trailers, has an average truck age of less than two years. By ensuring that the fleet is modern and well-maintained, companies can offer drivers greater comfort and reliability, which in turn can lead to increased job satisfaction and lower driver turnover rates.
In terms of opportunities, there are several exciting advancements that the Illinois trucking industry can embrace. The adoption of technological innovations in areas such as autonomous driving, electric vehicles, and advanced freight matching systems can help to streamline operations, reduce costs, and increase profitability. By staying ahead of industry trends and investing in new technologies, Illinois trucking companies can maintain a competitive edge in an ever-evolving market.
Another opportunity for the Illinois trucking industry lies in strategic partnerships and collaboration. By joining forces with other businesses and industry stakeholders, companies can gain access to new markets, share resources, and increase overall efficiency. This could involve forming alliances with logistics providers, technology partners, or complementary service providers.
In summary, the Illinois trucking industry faces a range of challenges, such as traffic congestion and maintaining a modern fleet. However, by embracing technological advancements and fostering strategic partnerships, the industry has the potential to thrive and remain competitive in the coming years.
Which Illinois-based trucking companies offer the best pay?
One of the top trucking companies in Illinois that offers competitive pay is Roehl Transport. Not only do they provide great pay packages, but they also cater to new drivers by offering comprehensive training and development programs.
Another Illinois-based company known for good pay is Sutton Transport Inc.. They are primarily focused on nationwide routes, and their attractive remuneration helps them attract and retain skilled drivers.
For those interested in dry commodities trucking, Beelman Truck Company offers impressive pay packages. They excel in their niche market and are known for providing stable and good-paying job opportunities.
A&B Freight Line, Inc. is considered one of the best options for LTL trucking jobs in Illinois. With a positive work environment and reliable pay structure, it stands out among the top trucking companies in the state.
Other notable mentions include companies like J.B. Hunt Transport, UPS, and Schneider, which have ratings of 3.7, 3.5, and 3.6 out of 5, respectively, on Glassdoor. These ratings reflect good compensation as well as overall job satisfaction for truck drivers.
Illinois has a diverse range of trucking companies offering competitive pay packages. From Roehl Transport to A&B Freight Line, Inc., drivers can find a variety of opportunities to meet their preferences and career goals.
What are some specialized trucking companies in the Chicago area?
Chicago is home to numerous specialized trucking companies that cater to different transportation and logistics needs. One such company is DVL Express Inc, which has received positive reviews for its trucking services and great communication. They are known for offering precise and timely transportation solutions.
Another trucking company in the Chicago area is Vaccaro Trucking, which has been in operation for more than 30 years. They specialize in moving Conex storage containers and are known for their expertise in transporting containers efficiently, ensuring timely arrival to their destinations.
In addition to these specialized trucking companies, Roehl Transport is one of the top 100 trucking companies serving the United States and Canada. With over 1,900 tractors and 5,000 trailers, Roehl Transport has a large fleet to cater to various customer needs. Their average truck age is less than two years, providing drivers with comfortable and modern vehicles.
These are just a few examples of the specialized trucking companies in the Chicago area, each offering unique solutions and services to cater to the transportation and logistics needs of a diverse clientele. Chicago's vibrant trucking industry provides customers with a range of options to suit their specific needs, ensuring a robust and efficient transportation system in the region.