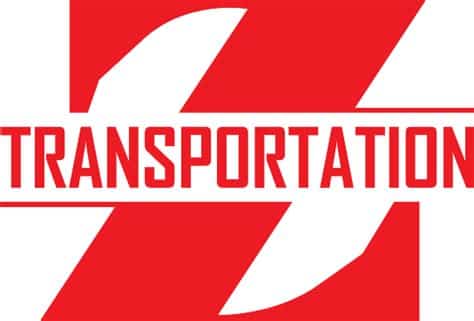 Z Transportation provides transportation services across the country. The company handles complex logistics and can coordinate freight movement between any location. Z Transportation has a 98% on-time record, and their drivers put safety first.
The company is committed to ensuring that drivers stay busy while meeting home-time demands. Z Transport is well-known for offering competitive pay and treating their drivers like family.
Who Owns Z Transportation?
Z Transportation is a family-owned company based in Lincoln Park, New Jersey. The privately held company was founded in 2006 and has between 51 and 200 employees.
The company's CEO is Trajce Zuko Ristovski.
What Services Does Z Transportation Offer?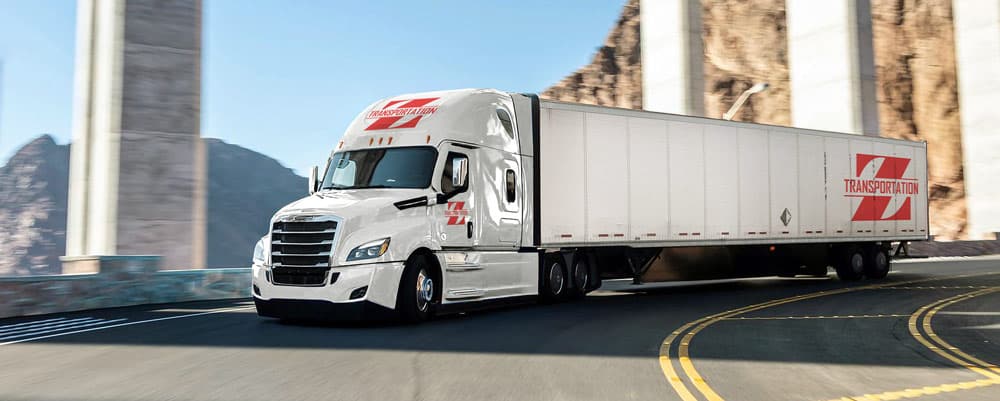 Z Transport has a variety of specialties, including:
Expedited service
Truck load freight
Time critical freight
High value transport
Van trailers
Long-haul shipments
Warehouse and yard drops
Dedicated service
Next-day service
End-to-end logistics for supply chains
The company has an impeccable on-time and safety record.
Z Transport Trucking Jobs
Z Transportation takes safety and efficiency very seriously. To deliver the best quality service, they hire the best drivers. Offering high compensation to drivers helps the company attract and retain top talent. Z Transport does not train or hire inexperienced drivers. In fact, their drivers have an average of 10 years of experience.
In order to drive for Z Transportation, you must meet the following requirements:
Have a valid Class A CDL
Be at least 22 years of age
Have at least one year of experience
No more than 3 moving violations in the last 3 years
No DUI, BAC or DWI within the last 5 years
Z Transport drivers receive up to 3,000 miles per week.
Pay and Benefits
Z Transportation is transparent about their starting pay rates and their benefits. Company drivers receive the following:
$0.70 cpm starting pay for solo drivers
$0.75 cpm starting pay for team drivers
$1,700 guaranteed per week
Choice between W2 or 1099
$20/hr detention pay
$25 for each additional stop
Safety bonuses: Level 1: $300; Level 2: $200; Level 3: $100
Health, dental and vision insurance from first day of employment
No-touch freight
Flexible home time
Referral bonuses
Pet and rider policy from day 1
Paid vacation time
According to Indeed.com, drivers earn the following:
$25/hour for a local driver
$98,894/year for a solo driver
Glassdoor says regional drivers earn between $70,000 and $76,000 per year.
Drivers also enjoy the use of new equipment:
2021 Volvo VNL-760
Kenworth T680/Peterbilt 579
Trucks come equipped with TVs, refrigerators, microwaves and power inverters
Home time is dependent on your route:
Weekends home: NJ, NY, MD, DE, VA, CT, MA, RI, PA, WV, KY, OH, NC, IN, IL and MI
2 weeks on, 4 days home: NH, VT, ME, SC, TN, AL, GA, FL, MO, IA and WI
3 weeks on, 6 days home: MN, NE, KS, OK, AR, LA, TX and MS
4 weeks on, 10 days home: NM, CO, WY, SD, ND, MT, UT, AZ, NV, ID, WA, OR and CA
Z Transportation Reviews
Drivers enjoy driving for Z Transportation. The company has five-star ratings on Indeed. Drivers say the staff is very friendly and organized. Drivers are treated like family, and they enjoy the great pay.
Z Transportation also offers excellent benefits from day one. Many other transport companies require drivers to be employed at least 90 days before providing health, dental and vision insurance.
The rider and pet policies are an attractive perk for drivers, particularly because Z Transport does not charge a fee for either one. Drivers also have opportunities to earn bonuses for safe driving and referring other drivers to the company.
Z Transport has no forced dispatch to NYC, and dispatch is available 24/7. With Z Transportation, drivers are in their trucks within the 48 hours.
As one of the fastest growing companies in the nation, Z Transportation has earned a reputation of professionalism, excellence and efficiency. Their on-time record is impressive, but the company does not sacrifice safety in the process. Drivers will find that there is no shortage of work.
Experienced drivers will find that Z Transport offers a welcoming environment where dispatch and other staff treat each other like family. Above average pay and excellent benefits attract some of the best drivers in the industry.