How to Get Your Truckers Against Trafficking Certificate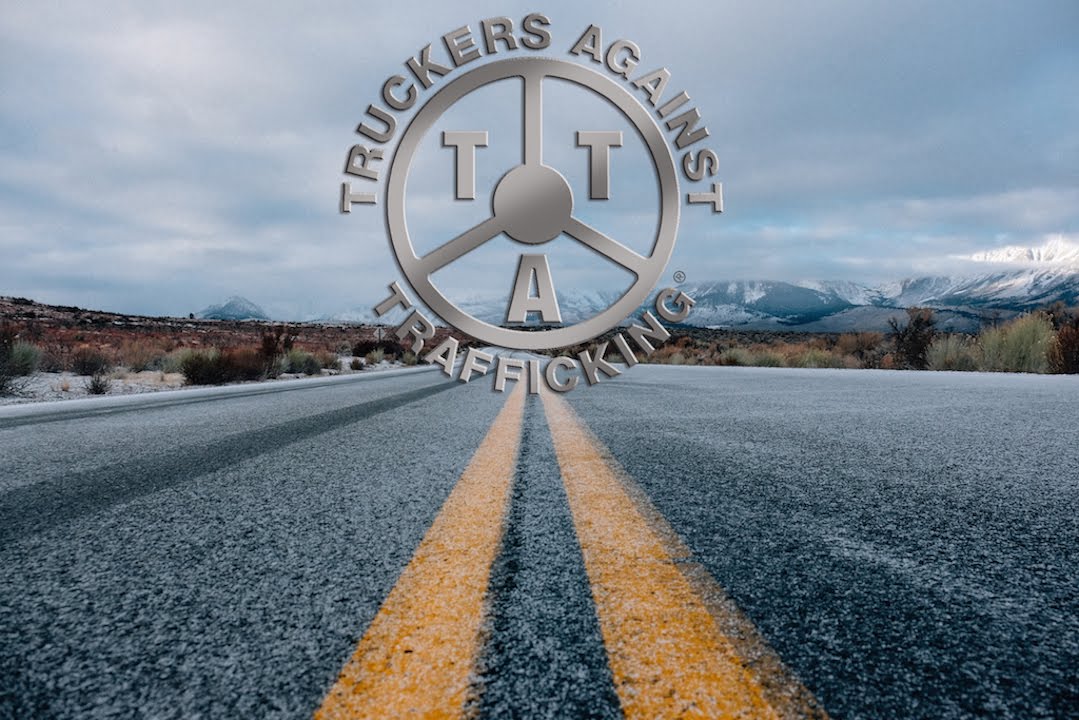 Human trafficking is a worldwide epidemic with people trafficked often forced into sexual exploitation or slave labor. Safe Horizon reports that over 24.9 million people are trafficked into forced labor per year and 4.8 million into forced sexual exploitation.
Truckers Against Trafficking, TAT for short, is a non-profit organization that helps train truckers to recognize human trafficking.
Who are Truckers Against Trafficking?
In the United States, there are over 3.5 million truck drivers. Truckers are on the road day and night making them the ideal choice for spotting human trafficking situations. TAT was formed in 2009 and is a national organization that was formed in Oklahoma and is now located in Colorado.
The non-profit organization has led to thousands of human trafficking victims saved.
Training is free, and all truckers or drivers that want certification can receive it if they're able to pass the quiz at the end of the respective course.
Since TAT's inception, they have also partnered with additional entities that aim to help trafficking, including:
Pilot Flying J
Truckload Carriers Association
Television programs have also featured TAT, including Killer Truckers. One of the most prolific cases involved one trucker using their training from Truckers Against Trafficking to spot a potential trafficking situation.
Due to the tip, 31 traffickers were arrested due to their involvement in sex trafficking. The same incident freed nine people that were being trafficked into the sex industry and identified an organized crime ring that was present in 13 states.
Truckers Against Trafficking Statistics
TAT has registered, to date, over 1 million truckers that they've helped train to spot situations that are likely to involve trafficking. These trainees have changed lives by:
Calling the national hotline 2,692 times
Generated 708 total cases
Identified 1,296 victims
The foundation claims that there are 40 million slaves around the world, and in the United States, there are estimated to be hundreds of thousands of victims. Recruiters into this life are everywhere from in schools to shopping malls trying to lure potential victims into a life of slavery.
TAT Mission and Goals
Truckers can and do make a difference every day. The industry is invaluable in terms of spotting trafficking because they're on the nation's roads and highways all the time. To put it simply, if you're a trucker, you're in a unique position to close loopholes and prevent victims from being trafficked.
The mission of the organization is simple:
Educate
Equip
Empower
Mobilize
Combatting trafficking requires a lot of resources, and truckers can be a solution. TAT has created a wealth of materials to saturate the trucking and transportation industry with the information they need to spot trafficking.
TAT also partners with government agencies and law enforcement agencies to start investigations whenever a call of suspected trafficking comes in. Through a network of partners, it's possible to combat these crimes.
Fighting Human Trafficking Jobs
Truckers Against Trafficking doesn't offer jobs in the sense of hiring you to enter the trucking industry. Instead, they partner with many trucking companies and organizations to inform and educate their employees.
There is a certification program that will designate you as a certified TAT trained driver.
Drivers must be able to:
Demonstrate competence in the issue of human trafficking
Show you're a member of the bus or trucking industry
Learn the course material that the training videos
Equip yourself with the knowledge necessary to spot trafficking
Truckers must complete the registration form and watch all of the training videos provided. A short quiz is available that you must take and pass to become certified.
Corporate Sponsorships
A lot of the world's biggest names in the trucking industry are sponsors of TAT. The non-profit organization takes corporate and individual donations. Some of the many sponsors include:
Alabama Trucking Association
Covenant Transport
California Trucking Association
Howes Lubricator
Johns Manville
Linde
Total Transportation of Mississippi
TEC Equipment
Volvo
Mississippi Trucking Association
UPS
Prime Inc.
Penske
Sapp Bros
Peterbilt
C.H. Robinson
Schneider
Ryder
Swift
Many more
Sponsors do receive perks that include massive promotion across multiple channels. Sponsors also receive recognition in the industry for their commitment to helping stop the rising number of human trafficking victims every year.
In the slave labor industry alone, over $150 billion in revenue is made each year.
Sponsors and the drivers that choose to become certified help reduce this industry. If there was no one willing to pay for trafficking and billions of dollars weren't made in the process, the industry would cease to exist.
Courses Available Through Truckers Against Trafficking
Multiple courses are available that can help you learn more about trafficking and secure certifications. The classes available through TAT are:
What Do You Know About Human Trafficking? – A course that revolves around the basics of human trafficking and is a good primer for non-truckers.
CTAT Trained Certification Program (English or Spanish) – A certification program that is designed for truckers to help them spot and react to human trafficking.
BOTL Trained Certification Program (English or Spanish) – Busing on the lookout, BOTL, is a certification program that's offered to bus drivers.
All members of the trucking or transportation industry that have been certified can also download and print the TAT wallet card. There's also a BOTL wallet card and a new app called "Truckers Against Trafficking."
The best part is that all of the courses and training are free. Donors and sponsors help keep TAT operational and allow for truckers to help make a difference in trafficking.