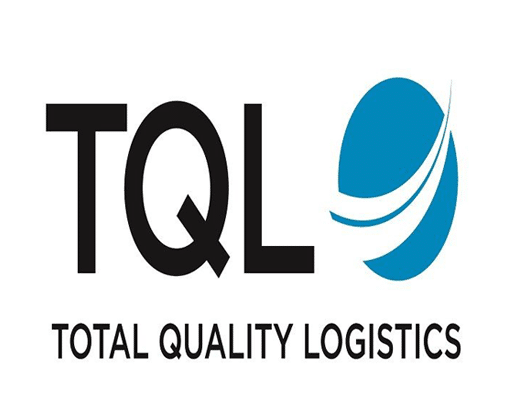 Total Quality Logistics was founded in 1997 and quickly rose to over $2 billion in revenue in 2014.
Today, they're the second-largest freight brokerage in North America.
The company provides logistics for truck load and less-than-load (LTL) services, dealing primarily with produce, food, and commodities. With over 2,800 employees and overseeing 815,000 shipments per year, the company has plenty of job opportunities.
TQL Benefits
Working for TQL allows for numerous benefits in health, financial and education.
There are also plenty of fun perks when working with TQL.
Health Benefits
Health is a major issue in any workforce, TQL goes above and beyond to provide their employees with quality coverage.
Providing some of the best health benefits in the logistics industry, TQL offers:
Medical and dental coverage
Wellness initiatives to keep employees in good health
Spending accounts
Assistance programs
Discounted gym memberships
On-site fitness center
Outdoor running track
Basketball court
Many of the perks, such as the fitness center, running track and basketball court, are only found at the company's corporate headquarters in Cincinnati, Ohio.
Financial Benefits
Does your workplace offer financial benefits? TQL takes care of its employees by offering some of the best financial benefits in the industry. These benefits go well beyond your normal 401(k) plan, but that is also included. Employees will receive:
Paid vacation and holidays
Life insurance
Short-term and long-term disability insurance
Child care discounts
Group discounts for: Auto, renters and home insurance
Total Quality Logistics will also match your 401 (k) plan so that you have money for retirement. A fair and honest company, TQL does everything they can to provide employees with the utmost in financial benefits.
Education Benefits
Helping to better educate their workforce, the company also offers impeccable education benefits. Many of these benefits are to turn new graduates into leaders, but there are many more benefits offered as well, including:
Quality tuition assistance
Professional training
On-site videos and training manuals
E-learning programs
Local community group partnerships
Further education will allow employees to move up in the company and enjoy a higher paying career as a result.
Fun Perks
It's not all work and no play at company headquarters. A fun, playful environment allows you to make lifelong friends and enjoy work like never before. First, there are company BBQs where the CEO is often seen flipping burgers.
Sales competitions also take place that allow employees to earn even further commissions. There are also birthday snooze passes as well as company sponsored events that take place throughout the year.
TQL Employment Opportunities
Being a logistics company, Total Quality Logistics does not have their own set of truckers. Instead, the company works with carriers to take care of the load.
Anyone with their own truck can become a carrier, and the process is rather simple.
Register
First, you'll need to request a setup packet from the company that will discuss all of your requirements. The following is required before any trucker can begin hauling:
$1 million liability insurance
$100,000 cargo insurance
Insurance certificate
This is the basic information that will be needed. You will need to provide proof of all of these requirements being met to TQL before submitting your packet. It's a simple process.
You will receive a notification when you're added to the company's system.
Getting Jobs
After being notified, you'll be able to log into the company's web portal where you'll be able to search on the load board. You'll also be able to post that your empty truck is available for hauling.
The company boasts handling 20,000+ loads per week. As a carrier, you'll be able to:
Check active loads
Post trucks
Ask for fuel advances (in-person)
Check status of payments
These are just a few of the benefits of using the company's web portal and dashboard.
As a hauler, you'll be able to:
Request direct deposit
Ask for next day quick pay
Ask for 7 day quick pay
Both of the above quick pay options will have fees attached to them. If you don't want to pay these excess fees, you can request standard pay terms, which provide payment every 28 days without any fees attached.
There is even a mobile app that can be used for document scanning that connects directly into the company's system.
Non-trucking Opportunities
TQL offers mainly non-trucking opportunities. Being a logistics company, you'll find that there are a wide range of other openings, such as:
Customer support
Logistics handling
Sales
Many past and current employees state that the sales team is the backbone of the company. Anyone that is well-versed in sales will find that they can make a very good living at TQL. Cold calling is a must, with many sales agents calling over 100 potential leads a day. The best part is that you'll receive commissions on new leads, so you'll be rewarded for all of your hard work and effort.
There are also opportunities in accounting, finance, technical support as well as various other openings.
Recent college graduates are often the company's biggest hires and will find a place among TQL. With the educational benefits offered, this is a good stepping stone that lands workers in a company that is quickly growing.
Total Quality Logistics offers one of the most lucrative opportunities for truckers that own their own rig. There are opportunities for flatbeds, vans and larger trucks available. With 20,000 shipments going out a week, this is a great company to haul for and will provide truckers with more than enough work to fill up their schedule.