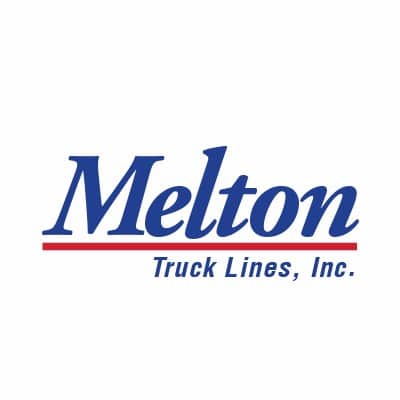 Melton Truck Lines is an irregular route flatbed carrier serving the U.S., Canada, and Mexico and has been providing shippers with consistent, on-time transportation services since 1954.
They are an active United States & Territories general freight carrier operating under United States Department of Transportation (USDOT) Number 34666.
The company received a carrier safety rating of Satisfactory and has a recordable accident rate of 0.31, which is around the national average for transportation services.
A recent survey conducted by the National Survey of Driver Pay, had Melton Truck Lines positioned in the Top 1% Pay for all trucking companies in the US.
As a Driver for Melton Truck Lines, you will receive paid orientation, paid vacation, Fuel Bonus, Road Recruiting Driver referral bonus, liberal ride along program, extra stops, and extra pay for Canada Crossing & New York City Boroughs. . All company drivers receive a full benefits package including BCBS health, vision, and dental insurance. Melton is dedicated to helping you ensure a secure future for you your loved ones with our 401(k) Matching Program.
Over-the-Road driving can sometimes present many challenges. Melton is dedicated to supporting you and your driving career with the various systems we have in place. Some of these systems include: The President's Clubs, Lifeworks, ICARE Wellness Program, Safety Rewards, regular Driver Satisfaction Surveys, and much more.
Melton Truck Lines operates a fleet of strictly flatbed trucks throughout the United States, Canada and Mexico.
Getting Started With Melton Trucking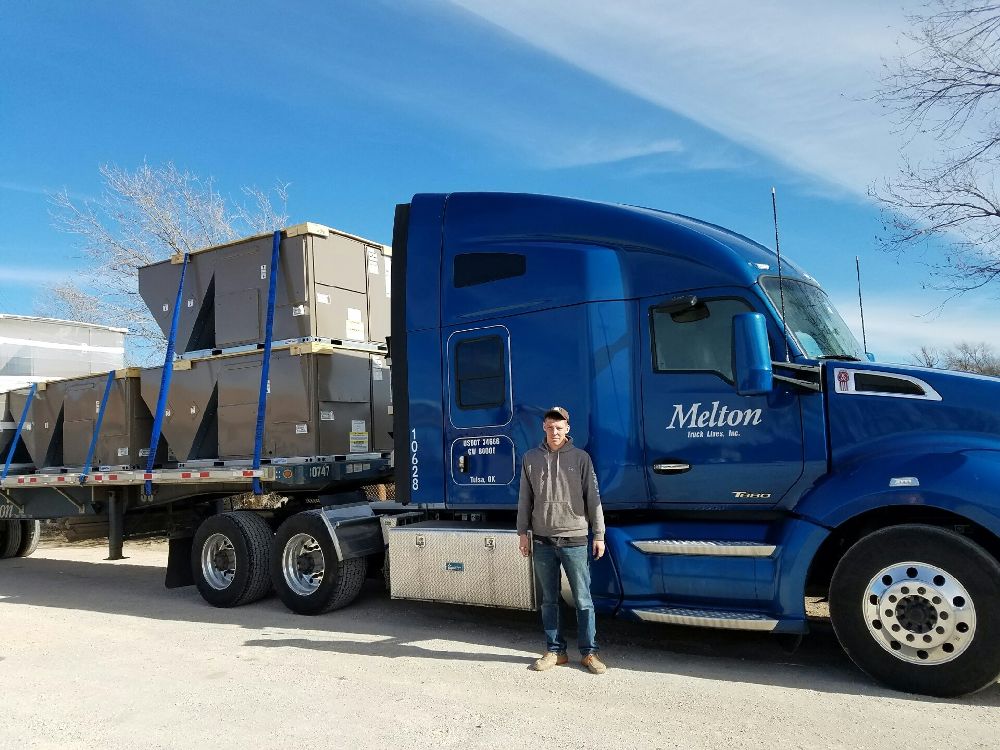 Driver Requirements
Must be 21yrs. of age or Older
Valid Class A CDL from the State you reside in
Must meet all applicable D.O.T Regulations, including a D.O.T physical and NIDA approved drug screen administered by a Melton Truck Lines's physician)
No More than 3 Moving Violations in the last 3 yrs.
No more than 2 preventable accident in the last  3 yrs.
No more than 1 "Reportable" D.O.T in the last 3 yrs.
No B.A.C.s, D.U.I.s, or D.W.I.s in the last 5 yrs.
No felony convictions in the last 5 yrs.
Must pass an integrity interview, meet Melton's work attendance policy, and availability requirements.
No more than 7 jobs within the past 3 yrs.
Benefits With Melton Trucking
All company drivers receive a full benefits package including health, vision, and dental insurance. They also offer a 401(k) retirement program, paid vacations, fuel bonus, Pass it On Driver referral bonus, paid orientation, and a liberal rider program, as well as extra pay for Canada Border Crossings, NYC Boroughs, and extra stops.
They operate within driver-friendly shipping lanes and have a 98% on-time pickup and delivery record, utilizing the most advanced technology available in its 100% air-ride fleet of late-model equipment.
Melton Truck Lines Inc is licensed to carry hazmat rated materials from the general freight cargo categories. At the time of its last MCS-150 filing, Melton Truck Lines Inc covered 91,776,330 miles, which is among the most miles covered by any transportation service.