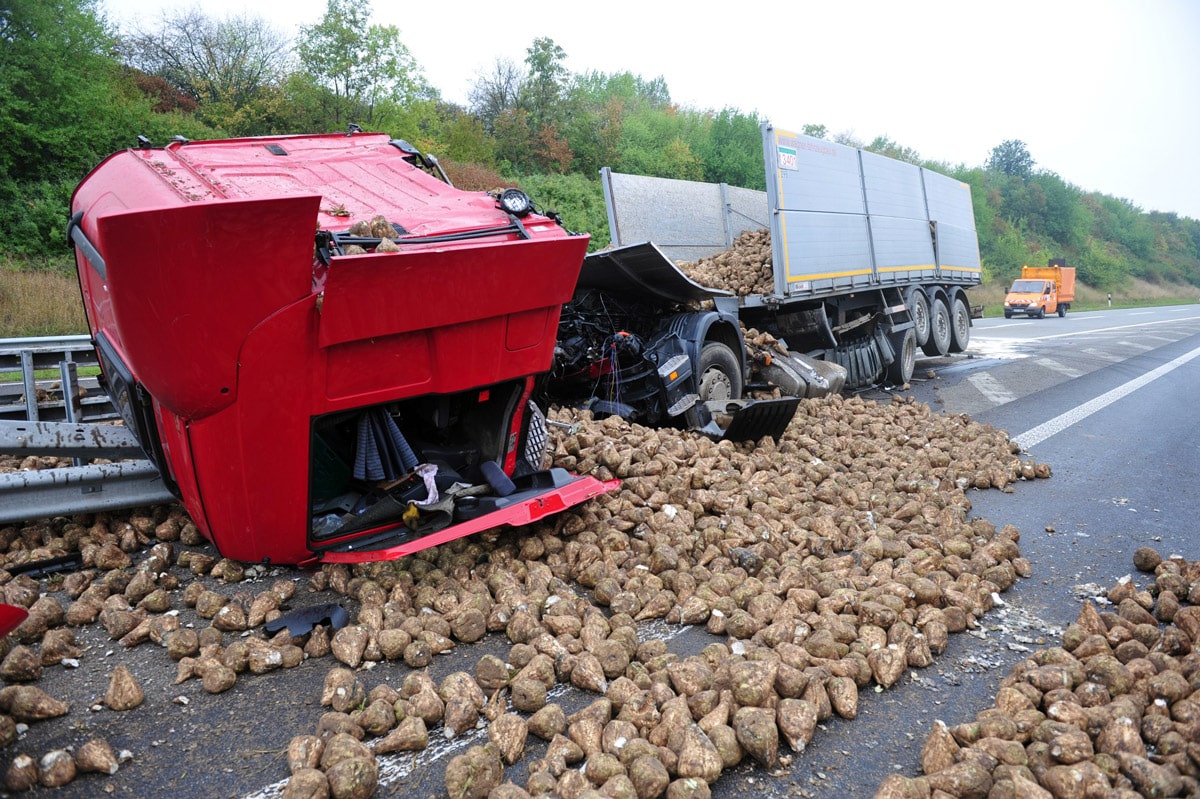 Trucking is a dangerous line of work. Along with the risk of a serious accident, drivers and fleet owners also face the risk of DOT violations if something goes wrong. Drivers Legal Plan protects drivers and fleet owners by providing lawyers for truckers and other essential legal services.
But what is Drivers Legal Plan? How does it work? What are the benefits for drivers and fleet owners?
What is Drivers Legal Plan?
Drivers Legal Plan provides access to high-quality trucker lawyers at an affordable price. The founders of the company recognized the need for legal representation in the transportation industry to keep drivers on the road and carriers in business.
Now that CSA is live, it's more important than ever for drivers to fight to keep points off of their CSA SMS score.
Drivers Legal Plan is headquartered in Oklahoma City, OK. The management team includes attorneys Jim C. Klepper and Brad Klepper. Both attorneys are current or former board of director members of the Oklahoma Trucking Association and Arkansas Trucking Association. They bring their legal expertise and trucking experience to the table to offer quality legal representation.
When it comes to CDL defense, drivers need a lawyer who knows the transportation industry and CDL requirements.
What Does Drivers Legal Plan Offer?
Drivers Legal Plan has:
An Affordable Retainer
Drivers Legal Plan is available at an affordable price of just $2.98 per week, which can be deducted from payroll or the driver's settlement. The cost is negligible for drivers, but it provides peace of mind that they have access to quality legal representation if the need should arise.
A Disincentive
If the driver does need to use Drivers Legal Plan, they pay just $100 to handle a moving or non-moving violation. For simple accidents with no loss of life or limb, the cost is just $250.
While the cost is still affordable for drivers, it's high enough to discourage them from violating the law.
Drivers Legal Plan includes the following:
24/7 protection
Unlimited attorney hours
Free and automatic filing of DataQ Challenge for each citation that's defended
Defense of moving, non-moving or DOT violations for a flat fee
Defense of other legal matters, such as alcohol or drug violations, at 1/3 of standard legal costs
Access to experienced attorneys who specialize in CDL defense
What are the Benefits of Drivers Legal Plan?
Drivers Legal Plan benefits both drivers and carriers in many ways.
Benefits for Carriers
For carriers, the benefits of Drivers Legal Plan are immense. The plan can help minimize the detrimental effects of violations and help protect your CSA SMS score.
The plan is very affordable for drivers, but the plan is still designed to encourage drivers to follow the law and drive safely.
When working with Drivers Legal Plan, carriers can:
Eliminate predisposition of guilt in civil liability cases.
Improve their safety policies with input from the firm's attorneys
Protect themselves from legal action, as the firm's attorneys have a direct relationship with the company
Improve driver retention and recruiting by offering valuable legal representation
Drivers Legal Plan can help carriers protect their reputation, CMA SMS score and keep their drivers on the road.
Benefits for Drivers
For drivers, the benefits are obvious. If you find yourself facing a DOT violation, moving or non-moving violation or a simple accident, you will want access to quality legal representation. After all, your career and ability to earn a living are on the line.
With Drivers Legal Plan, drivers get:
The most affordable plan available
24/7 coverage
No limit to attorney hours
Free DataQ Challenge filing
The firm has defended more than 350,000 cases. You work directly with the firm's experienced lawyers. Other plans often refer drivers to lawyers who have no experience with CDL cases.
Drivers who are convicted of certain CDL violations can face serious consequences.
If you receive 2 convictions, you'll lose your CDL for 60 days
If you receive 3 convictions, you'll lose your CDL for 120 days
The longer your license is suspended, the more money you'll lose as a driver.
How Much Does Drivers Legal Plan Cost?
Drivers Legal Plan is one of the most affordable options for drivers. They offer three ways to pay for their plan:
Monthly: $13.50
6-month Pre-payment: $80
1-year Pre-payment: $150
Pre-paying for six months or one year will save you money. The six-month pre-payment option saves you $0.50 per month, while the year pre-payment option will save you $1 per month.
Drivers Legal Plan offers affordable, valuable protection for drivers and carriers. Flexible payment options and comprehensive coverage make this plan worth every cent.