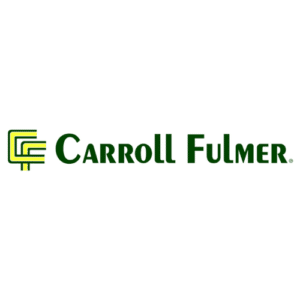 Carroll Fulmer Trucking has been in business for more than six decades, offering coast to coast Full Truckload Service. Specializing in reefers and dry van, the company is well-liked by drivers and offers a family-like atmosphere.
Company History
Carroll Fulmer first started in 1954, when Carroll Fulmer himself started hauling produce from farms to local markets in South Carolina and Georgia. The business expanded from here, and in 1961, Mr. Fulmer purchased two B61 Mack Trucks to haul produce along the east coast.
In 1963, the business moved to New York, and they opened an office in Florida. Eventually, the company would move its headquarters to Florida permanently.
The company is still headquartered in central Florida. Today, Carroll Fulmer serves all 48 continental states, but they also have regional divisions:
South East Regional: Florida, Georgia, Alabama, North Carolina and South Carolina.
Southern Region: Florida, Georgia, Louisiana, Virginia, North Carolina, South Carolina, Alabama, Oklahoma, Texas, Arkansas, Missouri, Kentucky, and Tennessee.
Carroll Fulmer's OTR division runs all 48 states, with the majority of the freight being in the southeast.
Carroll Fulmer Jobs & Careers
Carroll Fulmer hauls all dry freight using 53-foot dry vans. Company drivers enjoy the use of late model Freightliners and Mack's. The company also hires owner operators.
Southern region drivers are out 10 days and haul 100% dry van freight. Most of the freight is drop and hook.
South east regional drivers are out 7 days and haul 100% dry van freight. Most of the freight is drop and hook.
Over-the-road drivers are out 14 days and haul 100% dry van freight.
Drivers must meet stringent requirements in order to be considered for hiring. These qualifications include:
At least 23 years of age
At least 12 months of verifiable over-the-road tractor trailer experience in the last 10 years
No DUIs, DWIs, felonies or drug offenses in the last seven years
No more than 3 moving violations in the last three years
Must meet all current DOT and insurance qualifications
Must complete and pass a DOT physical and drug screen
The company does accept military driving experience.
Carroll Fulmer has a 120-day probationary period during which a driver's performance and attitude will be evaluated. This probationary period applies to both company drivers and owner-operators.
Preventable accidents that occur during the probationary period are grounds for dismissal and termination of the contract. Drivers who test positive for drugs or are convicted of a DUI/DWI and/or reckless driving will also be dismissed.
Late-Model Equipment
Drivers at Carroll Fulmer work with late-model equipment – no older than four years. This includes the Cascadia and Cascadia Evolution, which has one of the widest cabs in the transportation industry.
Other features include:
92" cab headroom and 97.5" in the sleeper
Seats that are 2" wider, longer and taller than the industry standard
24" between seats with lots of aisle room
Plush, 40" x 80" mattress
Wraparound dash with easy-to-access controls
High-capacity HVAC system
Interior ambient lighting
What About the Company's Leasing Policy?
Drivers are eligible for the company's lease purchase program after 90 days of employment. Here's what their leasing policy entails (as per their website):
Percentage: 78% tractor/trailer; 70% tractor only
Escrow: No upfront money required; escrow accrues at $0.05 per mile until the $2,000 is satisfied
Base Plate: Driver is responsible for the cost of the base plate ($1,400 for one year) if purchasing through Carroll Fulmer.
Permits: Company has authority for 48 states as well as Canada. Cost for permits for 48 states is $390-$400.
Owner-Operator Package Program: Available to owner-operators; includes Qualcomm, overnight mail service, and more.
Insurance Deductibles: $1,000 deductible for liability, physical damage and cargo (each).
Carroll Fulmer Driver Pay & Benefits
Drivers at Carroll Fulmer can earn up to $0.54 per mile, including bonus. Not much information is provided on the pay rate, but according to Indeed.com, drivers earn about $100 per day. That figure is only based on 32 salaries, and the company has recently given their drivers a pay raise.
According to data from Glassdoor.com, drivers earn:
$2,998/month
$33,000-$36,000 per year
In addition to base compensation, drivers also get medical benefits after just 60 days of employment.
[one_third]
Medical benefits include
Health
Dental
Vision
Short and long-term disability
Aflac
Life insurance
[/one_third]
[one_third]
Other driver benefits
Rider program
Pet policy
401k plan
$1,000 referral bonus
$200 monthly safety bonus
Paid holidays and vacations, including birthdays
Layover and detention pay
Per diem pay
Annual salary raises
Paid orientation, which includes lodging, all meals and transportation
Safety camera and satellite communications through Qualcomm
Lease purchase opportunities after 90 days of employment
No-slip seating
Weekly pay via direct deposit
[/one_third]
[one_third_last]
Owner Operator Benefits
No hazardous materials
70% lease pulling the company's trailer
Non-forced dispatch
Weekly pay through Comdata Card
Physical damage insurance
Occupational accident insurance
Fuel discount program
Fuel tax
Tags and permits
Bobtail insurance
Health, dental, vision and other benefits
[/one_third_last]
Carroll Fulmer Trucking Reviews
Although there's a lack of salary information for drivers, Carroll Fulmer is still considered one of the best trucking companies in Florida for drivers.
Drivers gush about the family environment and the company's focus on its drivers. They also like that the company offers great miles and good home time. And yes, drivers are also really happy with their pay.
Owner-operators are happy with the reliable stream of work they receive through Carroll Fulmer. They're also happy that the company offers health benefits despite owner-operators being considered contractors.