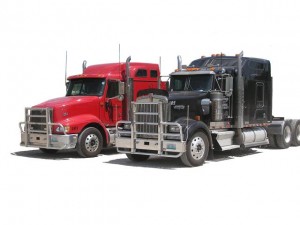 Maverick Trucking is a famous transport company, especially in North America, providing flatbed and open-air equipment services to all the glass, steel and building material industries. In addition, the company also provides professional truck maintenance services with diagnostics and modern equipment.
Maverick is very famous amongst many truckers nowadays due to its top-quality services and products. Whether it is building materials, hauling steel, producing flat glass or other temperature controlled products, Maverick is striving to be the best.
Maverick Trucking History
The actual Maverick Chairman and CEO, Steve Williams, is the one that founded the company in 1980, but in fact Maverick' s history began since Steve Williams was a child. He listened to his father's advice since he was just a kid and began an early career in transportation. At 24 years old, he went to work for Steel Haulers in Kansas City, Missouri. After the Motor Carrier Act of 1980 was signed, Williams seized this amazing opportunity to pursue his dream and he put the foundation of the actual Maverick company together with his co-worker and friend, Larry Leahy. After just three years, in 1983, he purchased his partner's interest in the company, becoming the sole owner of Maverick Trucking Company.
Today, after almost 30 years, he still owns 100% of the Maverick company.
The company's growth in the past 30 years has been mainly built on Williams' principles and values. They are referred to as "The Maverick Way", meaning that what you will say you' ll have to accomplish with respect, integrity and commitment. This is the main reason the company grew so fast, as Williams was an honest man with strong principles. During this 30 year- period, additional growth came from reinvestment of earnings in the company owned equipment and also from five important acquisitions. Kissick Truck Lines was bought in early 1994. Later one, after almost ten years, another two major acquisitions brought Maverick Trucking Company in the top five trucking companies in the whole USA: Jewett Scott Truck Line in 2002 and Parrett Trucking in 2004. Schneider Specialized was bought two years later, in 2006. Lastly, almost two years ago, Maverick Transportation acquired Crossover Transportation, becoming a leader in development and technology.
The company's name changed in 2005, from Maverick Transportation, Inc. to Maverick USA, Inc. Today it owns three major subsidiaries: Maverick Transportation, LLC, Maverick Leasing, LLC and Maverick Logistics, LLC.
The company is headquartered in Little Rock, Arkansas, having an additional office in Gary, Indiana. Operating over 1,200 tractors and providing many services in the United States, Canada, and even Mexico, the company is a very important piece of puzzle in today' s USA economy.
Maverick Trucking Services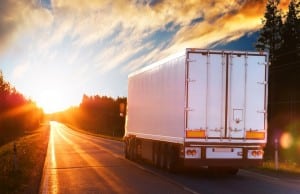 All Maverick customers can count on the company's cutting edge, dependable, safe and innovative services. The company is knows for its progressive advance in safety technology and also for its proactive approach to environmental responsibility, which brought it a good reputation. The company is a full service logistics provider, offering top-quality customized solutions from full service brokerage to truckload transportation for big companies. Maverick prides on selling comprehensive solutions, not just exceptional service that can't be understand. They are looking for long-terms business partnerships because they' ve realized the importance of strategic alliances and partnerships in our modern world.
Maverick has all the equipment and the necessary expertise in order to provide professional solutions for any company. In addition to a good distribution process, they offer a consultative approach, adjusting a customized solution for every of its business partners in order to meet their requirements. They provide their business partners with a proven logistics expertise, without requesting a significant investment in people or in any other software programs. Their technology is tailored to the unique needs of each customer, providing loading, spotting and other on- site management services. They also offer trailer pods and specialty equipment.
Maverick Student Program
Maverick's Truck driving school it's a student program for those who have just got their cdl license, being an internal service and an ongoing opportunity provided by this famous company. You can easily become a professional truck driver through this new and innovative Maverick's unmatched student program. A career as a professional truck driver at Maverick Transportation provides many opportunities that are very hard to find anywhere else: an industry leading training, unmatched home time, great pay, a maverick trucking CDL and also a modern equipment.
The company has invested millions of dollars in an effort to make their equipment the safest on the road so that the students entering the program might fully benefit of this program.
Some other benefits are:
– More than $450 per week salary during finishing school.
– An extra $.03/mile raise after 3 months of driving and an additional $.05/mile raise at 6 months.
– Maverick provides some of the safest, newest, and best maintained trucks on the road.
Truthfully, no other student program in today's industry even comes close to this pay package. Depending on the division you're in, you will start earning between $.31 – $.40/mile. There are four major divisions at Maverick trucking: glass, flatbed, temp control and specialized division.
Flatbed Division
Maverick provides several opportunities available for drivers possessing the cdl license that meets their standards of excellence. They require drivers over 23 years old with a positive driving record and good job references. Their extended training program is available both to those without any flatbed experience and also to those who want some extra flatbed training. The starting pay is about $.40-$.42 per mile.
Glass Division
It takes for a special kind of driver to haul one of the largest glass transported on America's highways, but Maverick trucking school program is perfect for any driver over 23 years which is passionate about it. The starting pay is higher than in the flatbed division, reaching $.48-$.49 per mile.
Temperature Control Division
This is one of the newest driving opportunities at Maverick. Their temp control trailers are equipped with two way communications, fuel sensors, door sensors, and the capability to load over 47,000 pounds. The best Maverick trucking CDL training is provided for every driver wo wants to earn about $.39-$.40 per mile.
Specialized Division
This is an awesome opportunity for a person who enjoys the thrill of a challenge and the freedom of the road and is eager to earn a minimum of $.45-$.46 per mile. The Maverick trucking experience can be really amazing indeed.