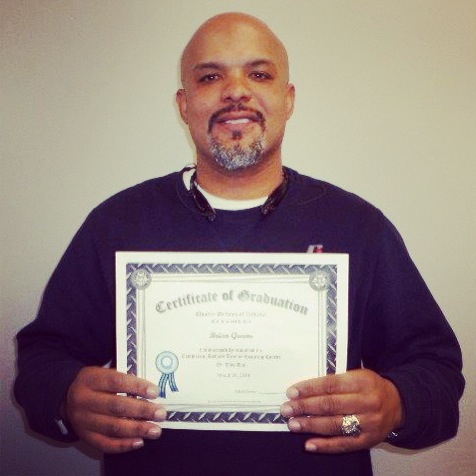 The first step to a career as a truck driver is obtaining your CDL license. And you need to know how to get a CDL license without going broke in the process. Truck driving schools are expensive, and paying for the entirety of your license isn't something you need to do out-of-pocket.
We'll be discussing how to get a CDL from a financial standpoint.
CDL Training Grants, Paid Training, Financial Aid and Scholarships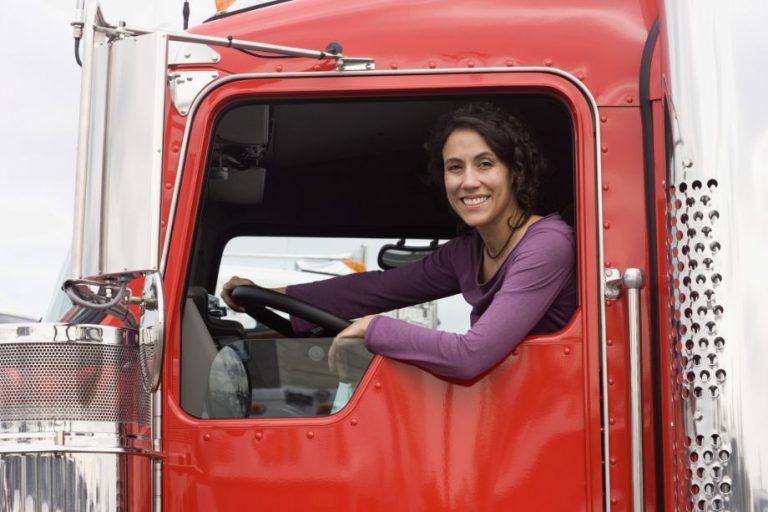 Just as there are grants, financial aid and scholarships when going to a university or college, there are also these same options for truck drivers.
Grants for Truck Driving School
Grants provide you with money that doesn't need to be paid back. When you obtain a grant, this is normally provided by:
The government
A corporation
A foundation
When you're applying to a trucking school, it's important that you discuss grants with the financial aid department. Grants may be provided to the school itself and distributed as the school sees fit, or grants may be provided directly on behalf of a particular student.
The Federal Motor Carrier Safety Administration, an agency that works to ensure safer roads and highways, often provides grants to CDL schools.
You'll need to apply for a grant, so inquire about the possibility of getting a grant with your financial aid department.
Truck driving school grants are an optimal choice because they don't need to be repaid.
A few grants that you may be eligible for fall under the:
Workforce Investment Act: An Act that is designed to provide aid to those that have lost their jobs and don't have skills needed for viable employment. These grants are ideal because they often cover the entirety of your CDL's tuition costs.
TAA Grant: The US Department of Labor also offers Trade Adjustment Assistance. This assistance is provided to workers that have lost their jobs due to foreign trade shifts. A person must have lost their job by no fault of their own (i.e. the company they worked for outsourced the position, sent operations overseas, etc.)
These are just two of the many possible grants that you may be awarded.
Truck Driving Scholarships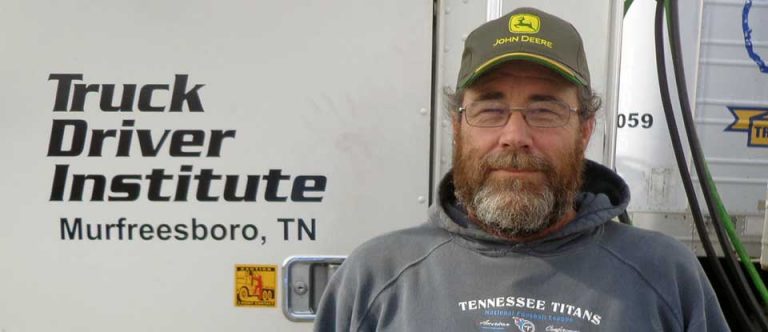 Truck driving scholarships should be listed at your CDL school. The financial aid office will maintain a list of potential scholarships that students can apply for and potentially receive to be put towards the cost of their education.
Scholarships are free money and never need to be paid back.
It's important that you read through all of the scholarship requirements prior to applying for one to ensure that you meet the scholarship's minimum requirements.
Financial Aid for a CDL License
We recommend trying to secure "free" money before taking on the burden of a loan. Free money would consist of grants or scholarships. Loans from financial aid will need to be paid back, and the loans are dispersed to the CDL school.
There are some circumstances where the aid is dispersed directly to you to provide to the school.
Repaying these loans will either occur right after school has finished or within a few months after school.
FASFA
FASFA is federal student aid and it is given to colleges and universities by the government to help a student pay for school. Aid is provided on a per-student basis, and the amount will be decided based on how much of a contribution you and your family can make.
What many people don't realize is that there is financial aid for truck driving school.
Even technical schools may meet the requirements for FASFA. It's important that you inquire with your school to better understand if they meet the requirements for financial aid. And when applying for FASFA, they will also take into consideration any grants you may be eligible for on the federal level.
While student loans will need to be repaid, the interest rates are far lower than they are with a private loan.
Paid CDL Training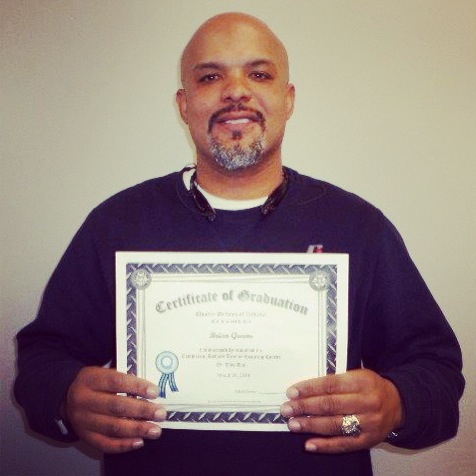 One of the most overlooked funding options when trying to find out how to get a CDL with paid training. There are many trucking outfits that have their own CDL schools wherein they'll pay for all of your training.
But there are strings attached to paid CDL training.
When you are enrolled in paid CDL training, you'll be required to work with the company under a contract of normally one year. if you meet these obligations, the trucking company will forgive all of your loans.
And you'll be able to land a job right out of school in most cases.
ACT Truck Driving School, for example, works with employers that may reimburse the cost of your tuition if you work for the company.
How to Become a Truck Driver: Understanding CDL Requirements
A CDL license is required for driving most trucks. And the license that you choose will be dependent on the truck you'll be driving. The FMCSA currently has 3 different CDL classes:
Class A: The Class A license has a gross vehicle weight rating limit of 26,001 pounds or more for any vehicle combination. The towed vehicle must weigh more than 10,000 pounds.
Class B: The Class B license is for vehicles of 26,001 pounds or more for a single vehicle, or a combined weight as long as the towed vehicle is less than 10,000 pounds.
Class C: The Class C license is designated for vehicles carrying hazardous material or 16+ passengers including the driver.
As you can see, the different licenses offered are numerous. You'll want to discuss your license option with your potential school and employer to ensure that you obtain the necessary license to be on the road.
Standard Truck Driver Requirements

When getting licensed, it's important to know that there are strict requirements from most trucking companies that need to be met. If you do not fall within these requirements, you may have difficulty finding a job as a trucker.
Age: 21 years or older
Preventable Accidents: Many, but not all, trucking companies want you to maintain no preventable accidents within a three-year period.
Convictions: Most, but not all, will require you to have no convictions of the following for a period of 10 years:
Traffic Violations: You must maintain a clean driving record with no serious traffic violations in the past three years.
When operating your personal vehicle, you'll still be upheld to a clean driving record in most cases. Felons will have a difficult time finding employment, but there are some trucking outfits that will work with felons to help them enter in the trucking industry.
If you meet all of these requirements, you should talk to an advisor at your desired school.
You might also be wondering if you can skip the going to school part and just take the CDL test on your own. And the answer is yes, but there is a problem: getting hired will be nearly impossible. From my experience, trucking schools are more about the experience than the CDL license itself.
Hands-on experience is vital to your success as a trucker.
If you do not go to a proper school, your chances of being hired at a reputable trucking company plummet dramatically. In short, if you want a fruitful trucking career, don't attempt to get your CDL without going to a school first.