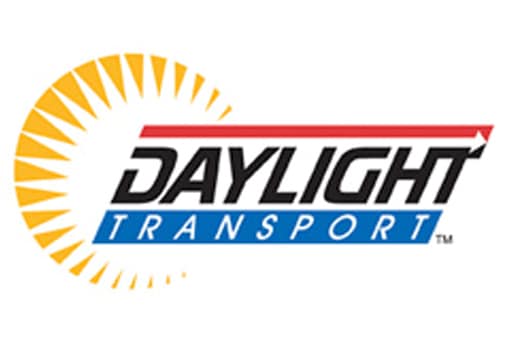 Daylight Transport provides transportation and logistics services in the U.S. and Canada. Founded in 1977, Daylight has developed a reputation for being the fastest LTL carrier in the country.
With two-driver sleep teams, the company manages to carry out cross-country shipments in just 2-3 days. They are a direct coast to coast trucking company, and their goal is to move freight as quickly as possible.
Headquartered in Long Beach, California, Daylight works with team owner-operators. You supply the tractor. They supply the trailer.
Daylight Trucking Services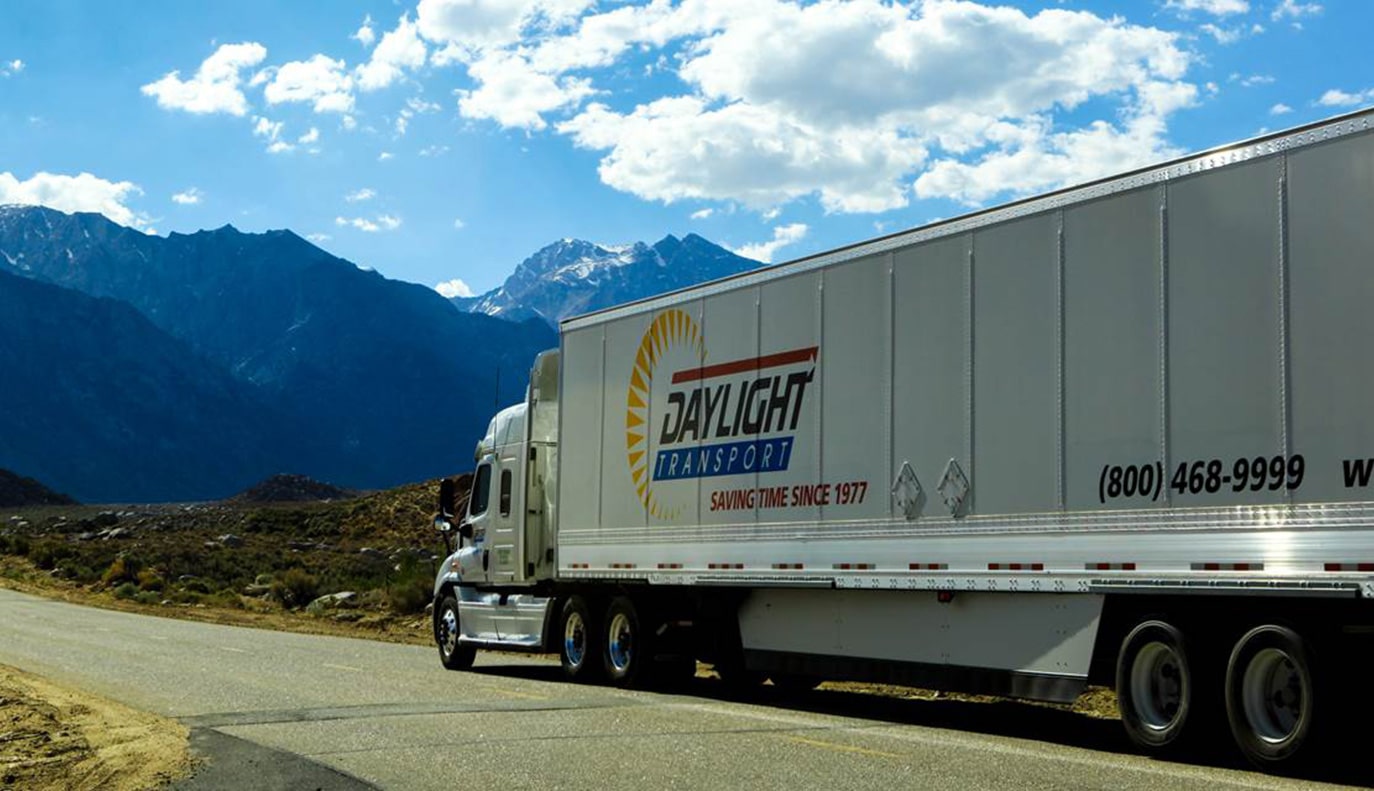 With Daylight, freight never stops moving. Two-person driving teams take turns to get shipments across the country in just a few days.
Daylight offers several shipping services:
Standard LTL
Standard LTL shipments are picked up on Thursday or Friday and delivered on Monday. Approximately 75% of the company's long-haul freight is delivered in just two days.
Guaranteed Services
Daylight's Guaranteed Services include:
Urgent Care: Arrival day is guaranteed, or customers pay nothing for their shipment. Customers pay a small premium for urgent care shipments.
Critical Care: Arrival time and day is guaranteed, or customers pay nothing for their shipment.
Compliance Services
Daylight offers compliance services, including:
Confirmation freight is in transit
Audit BOL/invoices
Setting appointments with consignees
Confirming pre- and post-deliveries
Exception checks and PODs
Ongoing status reports
Offshore
For companies that need to shop offshore, Daylight can coordinate deliveries to:
Hawaii out of the port in Long Beach, California. Expedited door-to-door services available to all islands of Hawaii.
Alaska out of the port in Auburn, Washington. Expedited door-to-door services to several points in the state.
Puerto Rico out of the port in Jacksonville, Florida. Expedited services available to all points in Puerto Rico.
Canada
Daylight offers door-to-door expedited services to and from Quebec and Ontario. Transit times are reduced by 2-3 days, assuming there are no holdups at customs.
Services for Forwarders
Daylight serves as a long-haul LTL feeder network for domestic and international forwarders.
Driving for Daylight Transport
Daylight only works with owner-operators.
They do not hire company drivers. The company is 100% drop and hook, and 100% power only.
Daylight has an impressive trailing fleet that they maintain, so drivers only have to supply their own tractors.
Owner-operators can choose their own team driver. All runs begin and end in the city of your choosing.
There are 12 metro areas to choose from:
Miami
Boston
Charlotte (NC)
Chicago
Osh Kosh (WI)
Dallas/Fort Worth
Indianapolis
California Bay Area
Southern California
New York/New Jersey
Atlanta
Western PA
Daylight settles twice per week.
According to the company's website, their pay starts at:
$1.15 per mile plus fuel program
Additional pay is provided for hazmat, extra stop-offs and detention.
According to data from PayScale, owner-operators earn anywhere between $35,000 and $112,000 per year.
We'd estimate that salaries are probably closer to the $112K mark.
If teams are earning $1.15 per mile and average 5,800 miles per week, that equates to $6,670 per week in gross earnings per team.
Daylight says that its drivers are home every week. They have predictable dedicated lanes, and because they are 100% drop and hook, drivers can just keep moving. Long-haul runs up to 5,800 miles per week.
With settlements twice per week, drivers are never more than just a few days away from payment. ACH is available, so you don't have to disrupt your run just to get paid.
Driver Requirements
In order to work with Daylight Transport, owner-operators must meet the following requirements:
Be at least 21 years of age
Have a Class A CDL (HM is preferred, but is not a requirement)
Have their own tractor

Passes DOT Level 1 and be CARB compliant
3-axle sleeper with sliding 5th wheel

Insurance with $1,000,000 per incident for liability and $150,000 for cargo
Teams only
Have operating authority
Acceptable driving record
Daylight will supply the trailers. The carrier has a state-of-art fleet of trailers that they maintain.
The company is happy to answer any questions drivers may have about their requirements.
Owner-operators who are interested in working with Daylight need to be prepared to work with a team driver and to get shipments where they need to go as quickly as possible.
But the payoff is that drivers get to be home every week while still helping their business grow. Plus, drivers get to choose their team member, which can make life a little easier while on the road.
There's no waiting around with Daylight, and no driving empty. Backhaul is ready and waiting for you. Because the carrier is 100% drop and hook, you can just keep moving to your next destination.
Daylight provides owner-operators with a steady flow of work throughout the year and is known as one of the fastest LTL carriers in the country. In a world where customers want their shipments yesterday, Daylight's focus on speedy delivery will help them stay at the forefront of the industry for years to come.