Accounting. Scheduling. Dispatch. Order tracking. As the owner-operator of a fleet of trucks, your job can seem like a dozen jobs wrapped up in one.
The key to managing all of these responsibilities efficiently and painlessly is to have the right trucking software on your side.
In fact, not only can a top-notch trucking software suite simplify your job and free up time, but it could also be what you need to drastically cut operating costs and drive up revenue for your entire fleet.
In this guide, we will go over some important considerations when you are shopping around for the right trucking software program for your business.
We will also introduce you to some of the top fleet management programs which are currently available.
How Can Trucking Software Help You Be More Efficient?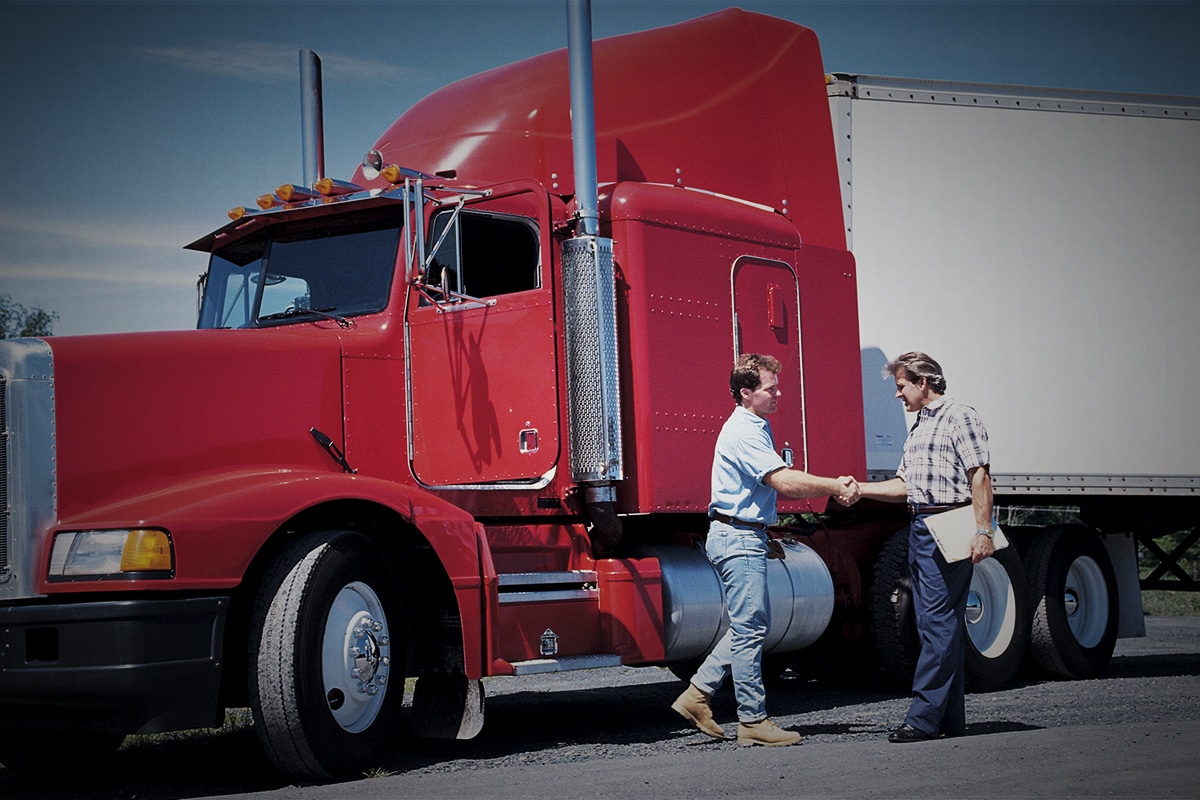 First of all, if you are completely new to being an owner-operator, you may still be learning about the basics that you need in order to get started running your own fleet.
If that is the case, the entire concept of trucking software may still be brand-new to you as well.
The functions and capabilities of trucking software programs vary, but all of them have the same basic goal of helping you to keep track of your freight and drivers, and empowering you with the tools that you need to manage your fleet as effectively and profitably as possible.
Trucking software eliminates a tremendous amount of manual work, and can also reduce critical errors in scheduling and dispatch which could erode your bottom line.
When You Start Using The Right Software Program, You Will …
Save a huge amount of time. A stupendous amount of time is involved with  doing accounting and management work by hand which your software will take care of for you. Trucking software will quite literally do the math so you don't have to.
Cut back on mountains of paperwork. Not only will trucking software cut back on the amount of time that you spend each day on your administrative duties, but it will also spare you from having to manually fill out a ton of paperwork. If you are used to completing paperwork in a non-digital form, you will also be thankful for all the physical papers you will not have to sort and store. You can look forward to saving a few trees along the way.
Reduce unnecessary manpower. With so much management work to complete by hand, it is possible that you are thinking of hiring an extra hand to help you out, or have done so already. But with trucking software on your side, the added manpower and expense will not be necessary.
Centralize your information—and your management duties. When administrative duties are shared among more than one person, it is easy for information to be lost or procedures to become inconsistent. You can centralize all that information, handling your tasks personally and reviewing all data yourself with the aid of your trucking software.
Avoid costly errors. The more administrative work you need to complete manually, the more chances there are for human error along the way. Trucking software greatly reduces occasions for these types of mistakes. In fact, by making your work faster and less fatiguing, it does so in multiple ways.
Stay compliant. Finally, it is much easier to remain compliant with all legal considerations when you have software to help you stay up-to-date and complete all the appropriate paperwork on time.
With these benefits on your side, you will finally have the time and resources to concentrate on other strategic aspects of running your trucking business.
Consitently Improve Your Business
Software Provides You With Valuable Feedback On How You Run Your Business
While trucking software can speed along your everyday management tasks, it has another major benefit too: it gives you amazing feedback on every aspect of your business.
For example, take invoicing software which helps you to manage your invoices. You can view the exact dates on which your customers are paying, and you can see if there are some customers who consistently pay early or consistently pay late.
This may help you determine who the most reliable and profitable customers are to work with in the future so that you spend less time and hassle on those who are inconsistent.
When keeping track of your fuel expenses, the software will be able show you data relating to when, where, and from which vendors you purchased fuel, as well as how much it added up to.
Using this information, you might notice that certain vendors are consistently more affordable than others, which can help you to save money on fuel going forward.
These are just a couple of examples of how the feedback that you get from using trucking software can help you to reduce inconvenience, streamline spending, and improve profitability in the future.
Questions to Ask Yourself Before You Shop for Trucking Software
Because there is a significant amount of variation in the capabilities of different trucking software packages, there are some critical questions that you should ask yourself before you start looking at your options.
Do you have any existing administrative solutions already in place? If so, what are they? Are they working out for you? Is your goal to replace them entirely, or to augment them with additional software support?
Where will you be working each day? Will you be using the same computer everyday, or do you think that you will be needing to monitor your fleet from multiple machines? Is your computer a desktop or laptop which is always in one location, or is your device a mobile one that you will be taking with you on the go?
What type of freight do your drivers haul? While many programs are designed to offer all-purpose functionality, some software suites are geared towards particular sectors (i.e. livestock).
How large or small is your company? Some programs are ideal for smaller carriers while others cater towards larger businesses.
What cost model would make the most sense to you? Would you prefer to pay a single upfront cost for a lifetime license? Would you prefer an annual fee? Would you like software which is licensed with a pay-as-you-go model instead?
As you ask yourself these questions, you will probably come up with others which are also important to consider during the purchasing process.
Once you assess your needs, you can start researching the different programs which are on the market.
Features to Look for in Truck Software Programs
What is important in trucking software? Much comes down to the specific considerations which concern your carrier. But there are some features and capabilities which are essential across the board.
Capabilities and tools. Your trucking software should be able to help you handle accounting, dispatch, scheduling, and other functions. Again, the specific functions you should look for depend on the specific functions that you need.
Ideal for your niche. If your fleet carries livestock, you probably need a different set of tools than if your fleet carries fuel or food or other goods. See if you can find a trucking software program which is tailored to the specific needs of your sector if necessary. With some types of freight, this may not be a requirement, but with others, it might be vital.
Access. On what systems can you input or retrieve data? Is an app available for your tablet or smart phone? Make sure that you purchase a program which has the compatibility that you need.
Software compatibility. If there are other programs that you are already using to help you with your accounting or other aspects of managing your trucking fleet, ideally, you want to download new software which is going to be compatible with those other programs. The more easily you can transfer data between them, the more efficiently you will be able to integrate your new software into your existing solutions.
Ease-of-use. Trucking software can seem complicated to a first-time user, especially one who may also be new to being an owner-operator. If that describes you, you may want to put some extra research into choosing a program which is as streamlined and intuitive as possible.
Onboarding. On that same token, some programs have a steeper learning curve than others. What kind of tutorials and resources are available to help you get started with your new program?
Free trial. Being able to try before you buy can be very helpful, especially if this is your first trucking software program. It is one thing to talk about ease-of-use, but it is another to identify what ease-of-use means to you as an individual who will be relying on this software day in and day out as you manage your business.
Reasonable cost. The best trucking software will not necessarily be cheap, but it does not need to be exorbitant either. Shop for the value which is best and which fits your budget. Pay attention not just to how much a program costs, but also how that cost is charged. Decide if you want to pay upfront or as you go. If you need to sign a contract, look up all the details. Also be aware that how much you are charged may not be a flat rate, but rather dependent on the size of your fleet. Whether this is the case or not depends on the provider that you decide to go with for your trucking software needs.
While a free trial is helpful, so is a reliable refund policy. Check to see whether you are able to get your money back if you are not fully satisfied, and how quickly you will need to submit a refund request.
Updates. How often is the information in the software updated, i.e. tax rates and other data? Find out if you need to manually get these types of updates, or if the program will do it for you automatically. Some software programs fetch fuel tax and surcharge rates directly from the US Department of Energy without you needing to do a thing.
Messaging. Some software programs include messaging features which the owner-operator, drivers, and dispatchers can use to communicate with each other in real-time.
Customer service. If you have a question about the trucking software or you need help with your account (assuming the program requires payments to keep up your license), how can you get in touch with customer support? What kind of wait times can you expect? Where's the support team based? Do they have a reputation for being knowledgeable and helpful?
User interface customization. There are programs you can get which include proprietary branding features. That means you may be able to skin the software with your own company colors, logos, and so forth. This may extend to apps as well for drivers and dispatchers.
Background of the developer. A top-shelf trucking software developer will have expertise in software design coupled with deep knowledge of the trucking industry. One without the other is not sufficient to develop true working solutions for fleet management. You need to purchase software from a company that understands your needs and has the skills to meet them.
You should always look at trucking software reviews before you select a program to buy. Find out what real owner-operators just like you had to say about their experience using the software.
Oftentimes, this can give you indispensable subjective insights into ease-of-use. This is a dimension of trucking software which goes beyond what you can pick up simply by reading a list of capabilities and tools included in a program.
Top Trucking Software Programs in 2019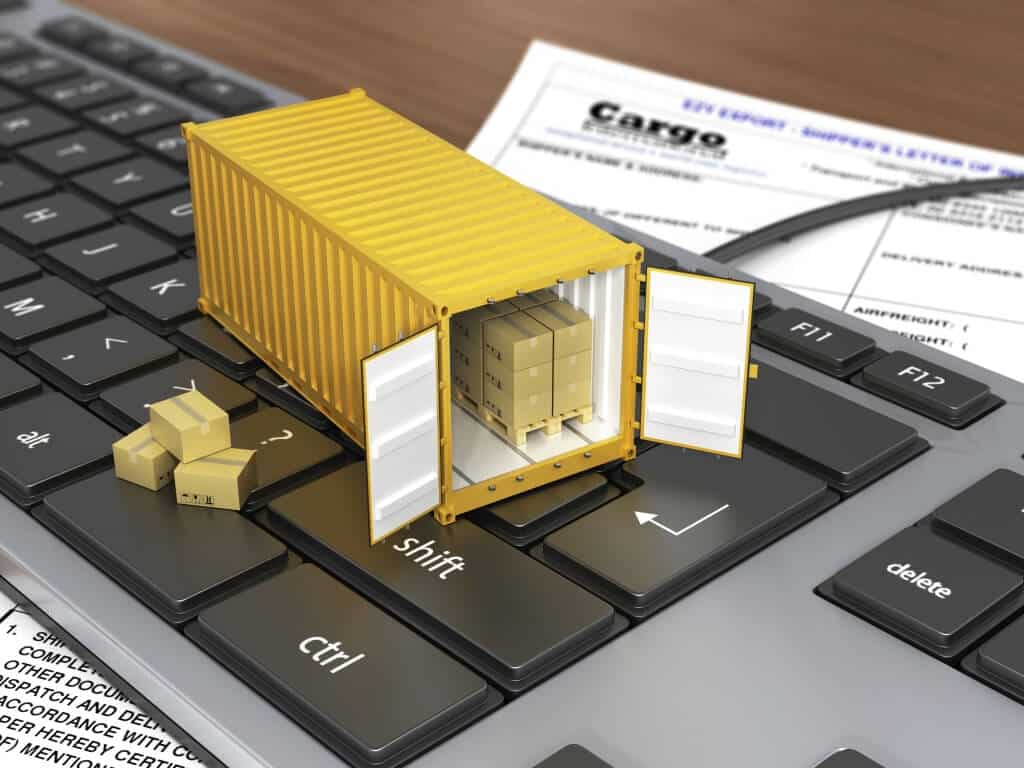 Now that we have discussed some of the features and considerations which are essential when you are shopping for owner-operator trucking software, let's talk about a few of the most prominent trucking accounts software programs and truck route planning programs which exist today.
Axon Real-Time Trucking Software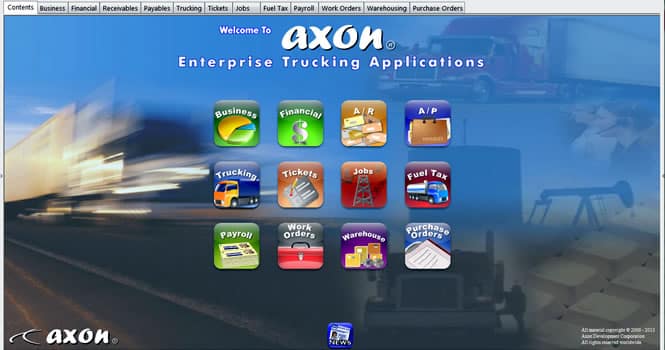 One of the big names in trucking software right now is Axon. Axon actually produces a few different trucking software programs for different needs.
Axon Trucking Dispatch Software: using this software program, you can manage scheduling, check the locations and availability of your drivers and trucks, keep track of equipment, enter orders, and more. Satellite tracking is fully integrated, and there is a convenient mobile app. At the end of each day, the program generates reports for you to review before you clock out.
Axon Trucking Accounting Software: This is Axon's program for managing the accounting aspects of your business. Through it, you can track accounts receivable, invoicing, driver pay, settlements, fuel taxes and more. All of this information is kept up-to-date in real-time.
Axon IFTA Fuel Tax Software: Speaking of fuel taxes, Axon provides software specifically for tracking tax rates, fuel mileage, purchases, and more.
Interested in learning more? Read our full review of Axon Real-Time Trucking Software to explore each of the features and benefits in full detail.
You can also order Axon Real-Time Trucking Software now. A full customized demo is available so that you know exactly what to expect.
TruckingOffice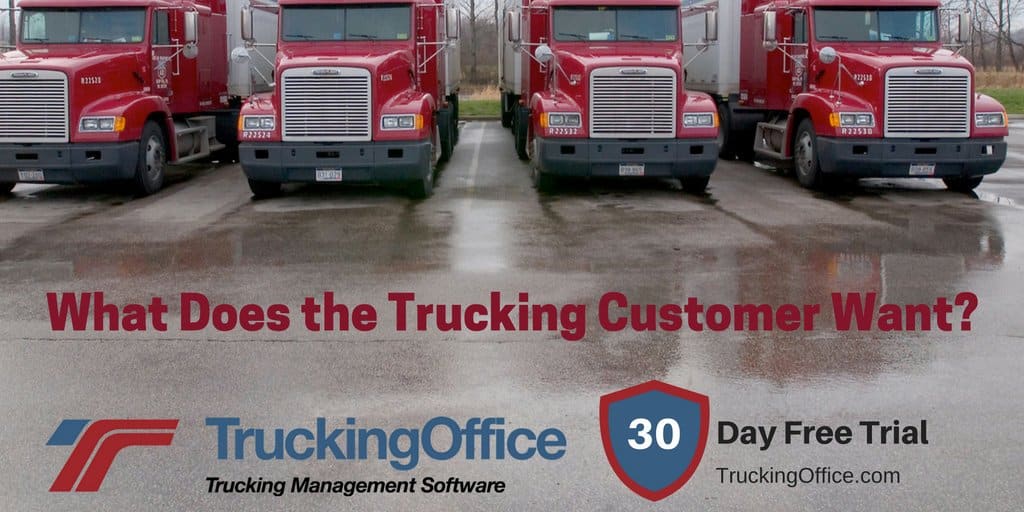 Another popular trucking software program which comes with a free trial is TruckingOffice Trucking Management Software.
With this program, you can easily keep track of dispatch records, driver pay records, mileage reports, expenses, maintenance records, invoices, management reports, fuel taxes, and more. Included in the software package are:
IFTA Reporting Software: This component allows you to keep track of fuel gallons and miles for every state your drivers cross.
Dispatch Trucking Software: Keep track of all of your dispatch data with this software component, and manage these.
Invoice Trucking Software: Manage your invoicing the easy way, and never lose track of an unpaid invoice again.
Fleet Maintenance Software: Never fall behind on required maintenance or checks for any of your fleet vehicles again. In fact, this is a great way to plan ahead, and to make sure that you never get fined for DOT compliance failures in the future.
If you would like to learn more about this software suite, please look out full TruckingOffice review.
Whatever the size of your fleet, whatever type of freight you carry, and whatever capabilities you are looking for, you should find one or more trucking software programs which can help you achieve your business goals.
With your trucking software up and running, you will be amazed by how much time and money you can potentially save. The right program should pay for itself before you know it and contribute considerably to your bottom line.
[nectar_blog layout="std-blog-sidebar" pagination_type="default" category="software" posts_per_page=""]